She made more than beautiful music; she wrote the soundtrack to a generation.
Join us as the inspiring true story of Carole King's remarkable journey from teenage songwriter to the Rock & Roll Hall of Fame is chronicled in this Tony® and Grammy® Award-winning jukebox musical.
From the chart-topping hits she wrote for the biggest acts in music to her own life-changing, trailblazing success with Tapestry, this production takes you back to where it all began … and then takes you on the ride of a lifetime.
Featuring such unforgettable classics as "You've Got a Friend", "One Fine Day", "So Far Away", "Take Good Care of My Baby", "Up on the Roof", "You've Lost That Lovin' Feeling", "Will You Love Me Tomorrow", and "Natural Woman", this musical phenomenon is filled with all the songs you remember — and a story you'll never forget.
Audience Recommendation: Recommended for ages 10 and up. There is no official rating system for live theatre. We encourage you to use your judgment based on your child's age and maturity level.
Running Time: 2 hours and 30 minutes including a 20 minute intermission

Show Calendar
Legend:
Reduced Capacity
Discount Day
Opening
Student Show (Not Sold Online)
Your filter selections have produced no results. Please refine your search.
Reviews
Great show! Music was amazing. Cast was fabulous! Loved the experience! Diane W, Cambridge
Fantastic Production! My husband and I loved it. Dale U, St. Clements
You guys just keep on delivering - top entertainment, superb performances, professional productions. Beautiful is as good as anything Ive seen at bigger theatres. Energetic, talented performances that keep you wanting more. Carol King would be proud. Thank you! Rick M., Alliston
Incredible show. Cast was outstanding! Arnie A, North York
If you love musicals, you wont want to miss this one. Excellent, excellent, excellent in all ways Al K, Burlington
What a beautiful performance from start to finish! It was great to hear those songs again! Such talented performers and they obviously enjoyed what they were doing! I'd go back and see it again! Susan B., Cambridge
The show was outstanding. I have seen this show on Broadway and this production is every bit as good. The cast is outstanding. Drayton musical productions are on a par with any production on Broadway or in London at a fraction of the price. Albert C., Toronto
Fantastic show! The artistic talent of these performers is second to none! Fabulous entertainment and bang for the buck! Great job - I would see this play 5 times and thoroughly enjoy it every time! Thank you! Paul P., Carlisle
I sooo enjoyed the show. Must see. Full stop!! Yvonne M, Cambridge Galt
Another amazing Drayton performance! I honestly felt as though I was attending a Carol King concert. Am even considering returning to see it again. Nathan B, Hamilton
We were thrilled by this performance! I have wanted to see this show for sometime- and was truly impressed by the professional production! I believe it compared to a Broadway production! Simply and truly enjoyable and unforgettable! Frances M.
A truly joyous, and uplifting experience. Incredible vocals and dazzling dance numbers, all backed by a killer band! Ron & Barb B, Guelph
Absolutely fabulous show! The cast was amazing! Julian Z, Mississauga
We loved it. The musical does an excellent job of showing the formative years of Carole Kings professional career, her influence in the industry and her life trajectory. There are some wonderful musical surprises and favourites! Staging, music, lighting are also excellent. Go see it while you can. Helen B, Richmond Hill
Beautiful was amazing. We enjoyed it tremendously! It was a fun, high energy evening. Diane B, Cambridge
Absolutely amazing! Brought back crazy beautiful memories. What an astonishing group of talented people. A must to see.
My friends and I loved the show! Emily, who plays Carol King, is amazing in the role. Its a real feel good kind of show! Joanne F., Kitchener
It was wonderful! Emily played Carol brilliantly. Were taking friends and seeing it again next week. Greta B, Hamilton
This was an excellent show. The talent and costumes were amazing the I would highly recommend this show to everyone who loves music as you will not be disappointed. Would definitely go back and see this a second time as it was so enjoyable. Joyce G, Kitchener
Loved this show! The cast was stellar! Emily Lukasik was amazing as Carol King! What a voice! A must see! Lorraine H, Brampton
Beautiful simply could not be better. We couldnt think of a single improvement needed. Run to get your tickets!! Marj S., Kitchener
WOW! WOW! WOW! It's Sunday morning, and after seeing this performance Friday night, I'm still speechless. What a performance, what talent, what a story. I see most, if not all shows, and this one, I didn't want to end. So 'beautiful'! Patricia Z, Kitchener
Such a great show. The music was great. Marianne D., Drayton
It was amazing, jut a wonderful show Glenna S., Puslinch
Felt like I was a part of the show! Very entertaining! Shows of this nature lift your spirits! Made me feel upbeat & Happy! Claudia W, Kitchener
We enjoyed the show so much. The cast was excellent and the music was suburb William F., Kitchener
A great show/story that kept us enthralled both with the story line, along with such memorable music from our younger days. Janet C, Cambridge
Loved it from beginning to end! janice r, st. george
Rivals the top performances of the best shows worldwide Norm G., Kitchener
With great songs, talented singers and musicians, fabulous sets and choreography, all set in a modern, comfortable theatre, this production moves along to weave a beautiful tapestry of the music from the best decades. Alfred G., Delhi
Better than anything I've seen in New York. Douglas F, Kitchener
Being a touch older, we knew all the songs and sang them to ourselves throughout the program. We had no idea Carole King wrote so many hit songs for so many. Go see it.
We had been looking forward to seeing this show since it was cancelled in 2020 due to the pandemic. We were NOT disappointed. It is full of great songs, great sets, great costumes and lots of enthusiasm. Drayton Entertainment delivers great value each time. We would love to see "Beautiful" again. Roy M, Kitchener
High energy, excellent music, and a good story! Cast is superb! Would love to see it again! Kathryn M., Cambridge
Loved, loved, just loved this tribute to Carol King. One of my favorite singers/composers in the 70's. Her album "Tapestry" still so popular to this day. What a Legend she was and still is!!
Beautiful is one of the best shows I have seen in a very long time. The music brought back such great memories of the 60's and 70's. The production was very true to that era with staging and costumes and brought a great sense of nostalgia. The performers are so talented and beautiful (pardon the pun) singing. I went with 4 other friends and each of us agree that we left the theatre feeling so uplifted. That was also the conversation of other patrons around us. Well done Drayton on this and all your spectacular productions. Marian McCarthy, Waterloo
A wonderful performance. Her story was told perfectly. The cast was sensational!!! LOVED everthing from start to finish!!! Gail W, Hamilton
We loved the performance. The singing, dancing and acting were all so well done. Bravo to the whole cast. Sharon B, Cambridge
---
Meet The Artists
---
You May Also Like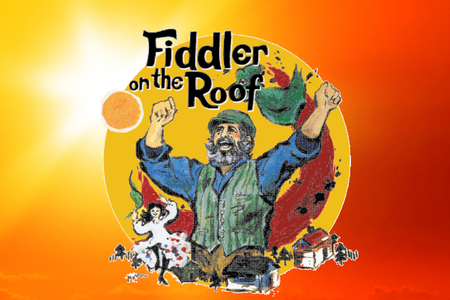 BEAUTIFUL is presented through special arrangement with Music Theatre International (MTI). All authorized performance materials are also supplied by MTI. www.mtishows.com