Supporting Your Local Theatre
As a not-for-profit, charitable organization, Drayton Entertainment relies on the generosity of supporters like you to help bridge the gap between administration and production expenses. While 80% of our annual operating expenses are met by ticket sales, we still need to raise over $1 million each year just so we can continue to present professional, quality theatre at a reasonable price for everyone to enjoy. Making a donation also supports our youth, education, and engagement programs that help enrich the life of the community.
We offer many ways to support your local theatre: you can join our family members or attend a special event, make a planned giving pledge or engrave your name on a theatre seat or floor tile. Every donation makes a difference!
Tax receipts are issued for donations of $20 or more.
Drayton Entertainment is a not-for-profit arts organization and complies with the Ontario Charities Directorate of the Canada Revenue Agency. We do not employ outside organizations or individuals to raise funds for annual operations. Drayton Entertainment Charitable Business Number: 12591 1313 RR0001.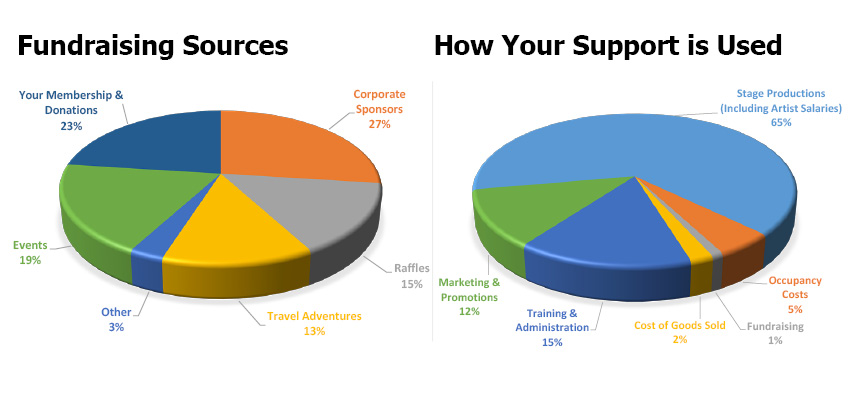 For more information about making a donation please contact:
Jonathan Randall
Director of Marketing & Development
Phone: (519) 621-5511 ext. 233
Email Jonathan