Before it became an Academy Award®-winning movie, A Few Good Men was the groundbreaking first play by then-unknown author Aaron Sorkin (The West Wing, Charlie Wilson's War, Moneyball, The Social Network, and many more), who would become one of the greatest screenwriters of the 21st century.
When two marines are accused of killing one of their own at the U.S. Naval Base in Guantanamo Bay, hotshot young lawyer Daniel Kaffee, with a penchant for plea bargains, is tasked with their defense. It looks like a simple case of soldiers behaving badly until evidence suggests that high-ranking officials may have ordered an illicit disciplinary measure known only as a "Code Red." When fellow lawyer and naval investigator Lieutenant Commander JoAnne Galloway suspects a cover up, the legal team must face the highest authorities, and put the entire marine code of honour on trial in order to solve the case. But can they "handle the truth?"
Inspired by actual events, this gripping story of conspiracy and corruption in the name of patriotism is a fascinating look at morality in our modern age.
Audience Recommendation: Recommended for ages 13 and up. There is no official rating system for live theatre. We encourage you to use your judgment based on your child's age and maturity level.
Running Time: 2 hours and 45 minutes including one 20 minute intermission.

Reviews
Once again, a great performance. Drayton has never disappointed yet. Meryl P, Brantford
Excellent production. Incredible acting by the entire cast. Donna C, Guelph
Fabulous production. Very well done. Occasionally it was difficult to hear the character when soft spoken or could not see characters face. Would love to see this production again and would recommend to others. Marlene M, Freelton
Excellent. Truly amazing acting. We loved it Paula C, Cambridge
Powerful storyline, excellent portrayal of characters. Janice R, Waterloo
My husband and I really enjoyed the show. So professionally done! Excellent acting, projection, set design, "soundtrack", etc. Climactic ending was electric. Recommended! Susan B, Kitchener
The acting was outstanding! Brent H, Cambridge
Amazing production. Loved the movie years ago but this play was far superior. Karen G, Kitchener
Excellent casting and acting. Deb S, Kitchener
Acting was outstanding. Great experience and very thought provoking. Judy T, Cambridge
The performance was outstanding. Very well done. Katherine W, Kitchener
So glad I made this one--great acting and the perfect insertions of humour to take break up the drama--such great casting in all the parts--and certainly well directed--see you again soon. Bob B, Cambridge
Fantastic performance. Really enjoyed the show. Glad we got to see it. Natalie K, Waterloo
Amazing show, so well acted by all. Held our attention throughout, just an amazing job. Go see it, you wont be disappointed. Well done! Maureen B, Cambridge
Amazing production, I am never disappointed. It was a wonderful drama with some lightheartedness, perfect combination. You felt for the soldiers and wanted justice. The whole cast was amazing!! Jean R, Cambridge
Thoroughly enjoyed the show. Acting was phenomenal. Loved the humor in the performance. Andrea H, Cambridge
Well done Drayton! So impressed with the acting. Felt like I was watching the real people. Great choreography with moving people around the amazing stage set. Still time to go see it! Barbara D, West Montrose
Entertaining and held mostly to the story line, but I didnt feel that the excessive profanity was necessary and would have been better without it. The 2 lead actors did a good job. The venue is great. Kevin L, Cambridge
My hubby and I both loved the play! It was so well cast, all strong performances!! First time to Hamilton Family Theatre and we thought it was wonderful!! Jude T, Belmont
A well casted play with strong performances by many of the characters...the challenging quick paced dialogue flowed smoothly...the courtroom drama had you at the edge of your seat. Highly recommend! Phil D, Kitchener
Absolutely loved it. Really well acted and I'm very glad to have seen it. Well done! Brad C, Markdale
What a great show. The theatre is very comfortable and felt very intimate. Can't wait to see more plays here. Ray W, Brantford
It was an intense and great production. The actors did a fabulous job in their roles. One suggestion...In the opening scenes it was difficult to fully hear both of the other lawyers, especially if they had their back to the audience. Angle more to audience and project as they did in later scenes. Again, loved it and would recommend seeing the talent. Lisa V, Cambridge
Fantastic show! Splendid acting. One of my favourite lines from any movie: "The truth? - You can't handle the truth!" Jack Nicholson himself could not have performed that any better! Five Stars! William B, Kitchener
My husband and I thoroughly enjoyed the show. The staff at the theatre were friendly and informative any time we asked questions. The actors were superb and my only complaint was that when the female actor faced away from the audience it was harder to hear her. It was also a little long for my tender back but that does not apply to everyone. Overall it was an enjoyable afternoon I would recommend to anyone. D. Marie W, Brantford
Absolutely loved this play. I'm a huge fan of the movie and was a little concerned I wouldn't enjoy it as much due to how iconic the film is. That said, it was absolutely fantastic! The entire cast was top notch, super funny and very well paced. There is no boring scene and I'd recommend it to anyone! Matthew H, Ayr
This show is a 5 Star general! Aaron Sorkin would be very proud of each actor on stage. Their stellar, quick dialogue, their honest expressions and their impeccable acting will leave you breathless. Go. See. This. Show. Don't miss it! Peg P, Maple
It was excellent. Top notch acting. We loved it!! Linda P, Waterloo
What a great performance! Three generations went and everyone enjoyed it. There was the suspense, and tension of the crime, and enough humor to mix it up. Excellent performances from the entire cast! Kay L, Brantford
An excellent performance. The iconic "you can't handle the truth" scene was a spine tingling highlight. Thank you Drayton Entertainment for bringing top drawer dramatic theatre productions to our community. William R, Cambridge
This was an amazing show with great performances by all involved. The organizers did a fantastic job of setup, stage presence and brought reality to the stage. Thank you for an entertaining, thought provoking evening. Cynthia A, Cambridge
Just excellent. Jayne B, Elora
Very well done production! My husband and I loved it! Cathy R, Brantford
My wife and I were totally absorbed by the entire cast and were in tears by the end. Wonderful show all round and certainly one of the best productions we've seen at Drayton. Thanks for a wonderful afternoon and have passed on info to my Theatre friends. Graham C, Ancaster
This did not feel like a local theatre production. This was New York Broadway caliber with every character coming to life in an impressive and powerful way. This group gave the movie cast a run for their money! I laughed, I gasped, and when they got to that iconic scene, the words "Yeahhh! There it is, baby!!!" flew out of my mouth before I could stop them. Thank you for a fabulous afternoon, well done! Erica B, Kitchener
We loved the show and were so impressed with all the cast. Linda S, Waterloo
Excellent Performance. The cast was fantastic. Enjoyed from beginning to end. Elaine T, Hamilton
Awesome! Sharon C, Hamilton
A remarkable performance. I am in absolute awe of the skill and abilities of every performer on stage. Well, well done. John B, Brantford
I've seen a lot of productions, not just with Drayton but many companies throughout Canada and Vegas, this was easily in my top 5. Loved it. Cannot believe there were some empty seats. Kelly M, Sarnia
It was a great show. Everyone in the cast did so well. The courtroom scenes had us on the edge of our seats. Very well done to everyone involved. Alexis W, Kitchener
An excellent Drama, cast was superb, kept our attention for the duration of the show. Helen & Doug M, Cambridge
Terrific show with superb actors. Michael S, Toronto
As always, Drayton does not disappoint. An absolutely fantastic show with an a standing cast, and fantastic sets. Lucy M, Waterloo
A Few Good Men, great show, great acting! he theater is fabulous, definitely returning in near future. Bill M, Stoney C
Excellent show, very entertaining! Jillian R, Guelph
Fantastic acting. I was enthralled. Great show to take my dad to! Rebekah C, Kitchener
Fabulous! Loved every minute of it. Highly recommended, whether you've watched the movie or not. Jennifer Z, Waterloo
Fantastic show. I was wondering how the live show would stack up against the movie, but the live show was way better. Luke P, Cambridge
Excellent performance by all the cast members. I will now watch the movie as I had not seen it. Great job Drayton Entertainment! Eleanora E, Kitchener
Pretty good adaptation of the movie. Chris P, Kitchener
Brilliant performances by cast - great venue - theatre staff friendly. All and all a wonderful night out. Heidi J, Waterloo
Spectacular! The acting was outstanding and the court room scene between Kaffee and Jessop was fantastic to the point my hairs stood up on my arms. Drayton Entertainment does it again! Jenny L, Waterloo
Excellent show in the perfdct venue. Cast was great. Very professional. Mike W, Kitchener
We thought it was amazing, the actors did a fabulous job!!!!! The set was really good. We enjoyed it a lot!!! Thank you for all your hard work to entertain us. You were all great!! Gail and David B, Waterloo
Fantastic performance!! Amazing to watch such a complex script in live theatre! Bravo! Cristina R, Puslinch
Extremely well done. Even liked the matched cadence as everyone assisted with set changes. Cheers to Benedict who did a great job especially since many would compare him to Jack Nicholsons role in the movie. Amos was great in his role too and acted the angst about his father well. I have always found the title ironic since nothing would have happened if it hadn't been for one good woman! Congratulations on all the work in this show. Doreen M, Guelph
Excellent Play. On the edge of my seat the entire performance. I would go again to see if. Karen H, Wellesley
The show was excellent! I liked how they did the set changes and the music they played during the changes. The actors did an amazing job. Karen G, Guelph
Outstanding acting! Fascinating story. The female lawyer was hard to hear. Fantastic venue. Great discount price. Will come again soon. Wendy W, Kitchener
Truly excellent. Both my husband and I loved it. Karen C, Kitchener
Loved it! Actors were amazing! Doreen S, Branchton
I had been looking forward to finally seeing the original stage play of A Few Good Men after having been a fan of the movie adaptation since its premiere in 1992. I was not disappointed in any way! This strong ensemble cast was so captivating throughout the evening that the time truly flew by over its 2:45 running time. Skye Brandon's direction was simply brilliant on this stage, with utterly seamless movement between scenes, all taking place on the same set. I have long been a fan of Ben Campbell, having seen him many times on stage over the years, and his stand-out performance as Lt. Col. Nathan Jessup was truly extraordinary! Storytelling like this is breathtaking, and I can't recommend this production enough! Bravo to all! Larry L, Waterloo
Excellent production. Performances were excellent. Dsire H, Waterloo
Without having seen the movie but hearing of how well done it was, I had gone into this play without really knowing much. All I knew was it was military and a murder? And Jack Nicholson's well know phrase of "You can't handle the truth!" I found the stage production to be very well done. I find the acting was awesome. I can't see how the actors can memorize so many lines in such a short time! Brian K, Waterloo
The show was outstanding. We brought friends from Hamilton, and they could not believe the superb acting. We are never disappointed at the shows we see. Judy O, Waterloo
Excellent performance. A must see! Americo C, Port Rowan
This was an amazing show. Thanks to all the actors, they did a great job. This is why we support Drayton entertainment. We are so lucky and fortunate to have them in the Waterloo region. Diane B, Kitchener
Great experience. Actors were excellent. Linda L, Lindon
A Few Good Men was another fantastic Drayton production. Excellent performances by all cast members. A very powerful show. Glenn A, London
We loved the show and were so impressed with all of the actors, they played their roles exceptionally! We were also impressed with the venue (our first time) and the revitalization of Cambridge itself! Susan S, Binbrook
What an incredible production! The actors were amazing and deserved their standing ovation. Bonnie F, Cambridge
Really enjoyed this show! Great performances across the board. Lisa S, Cambridge
Sooooo good! Loved it! Ian M, Waterloo
Great performances by all. Loved the movie years ago and Drayton performers were excellent. Linda R, Aurora
Extremely professional show. Acting was superb and characters very believable. Sound of female lead was slightly low and as I had a balcony seat it was sometimes difficult to hear her. Always delighted to have these Drayton Theatres in my vicinity as it is such great entertainment for such reasonable prices. Marian M, Waterloo
Excellent in every way!!! Well done! Cathryn M, Cambridge
Fantastic show, incredible acting. Please buy tickets, don't miss a great show. Raymond M, Cambridge
What a great theatre. It was our first time going to this venue and I have to say we were delighted with all aspects of our visit. A Few Good Men is one of my favorite movies and I have probably watched the movie over 10 times. I was curious as to how the the play would go because of the various places that are involved in the movie. It was done well, acted superbly and a pleasure to watch. Two thumbs up for the venue and the play, we are lucky to have something like this in Cambridge and we will be coming back for more shows in he future. Doug S, Cambridge
We attended the show on July 12th. Everyone in our party thoroughly enjoyed the show. The cast was exceptional in their performances. Would definitely recommend it. Kathleen W, Cambridge
Very well done. I was disappointed that the baseball bat scene wasn't added. The performance was beautiful and loved it. Anthony M, Kitchener
I brought 3 other people with me to the matinee performance of A Few Good Men and we were all very impressed with the acting, sets, EVERYTHING about this show. It was a very dynamic and suspense-building performance!! Job well done to everyone involved in the production! We are all so glad to have LIVE PERFORMANCE back! Wendy P, Cambridge
Great drama, and superb acting. Kanti M, Cambridge
Great performances! Funny and very moving, loved it. Lynette G, Cambridge
Very well done! John R, Kitchener
The actors did an amazing job. They kept it moving and became the people they represented. Truly enjoyed the show. Sharon H, Brantford
A highly polished and professional production honoring both the play and military tradition. The cast is solid throughout, delivering heartfelt and compelling performances! Grateful to have World Class Theatre in our own backyard!! Support live Theatre!!!! Paul B, Ayr
Great Show. Acting was excellent! Several actors I knew from Stratford and Shaw and was impressed with the quality of their work. The movie/book/play is not my favourite as it is impactful (generally like comedy and especially musicals) but given that it was excellent and so glad I went and brought my brother-in-law who was there for the 1st time. I will be back for Fiddler on the Roof in the fall. Unable to get out much due to a family issue but will get out when I am able. Thank you again for the excellent show on all levels. Kevin P, Kitchener
Simply outstanding. Loved every moment. This lived up to the film. All the actors were spot on with their performance. Highly recommend everybody to see it. Worth the price. Good job everybody. Job well done. Bravo. Phil M, Elmira
Excellent performance - would highly recommend it. Deborah C, Guelph
Truly the best live performance we have ever seen and we go to a lot of live productions. Unbelievable acting by all! Even if you don't know the story, a pleasure to see. Better than the movie. Roxanne M, Port Dover
Amazingly well done. Enjoyed every minute. Mariah D, Elora
A Few Good Men offered excellent acting as well as a compelling story. The story followed much the same path as the movie, and even filled in some missing information that the movie left the viewer to assume. Drayton Entertainment is a go-to theatre company for me; they did not disappoint with A Few Good Men! Sandra G, Hamilton
Great experience with Drayton Entertainment!! Hamilton Family Theatre has lovely, staff members, comfortable seats and lots parking! Terrific performance by cast members in A Few Good Men; Benedict Campbell is especially dynamic! We'll be back!! Kim D, Stratford
We had tickets for this show in 2020, before it was cancelled due to COVID. We were excited to finally see it and it did not disappoint. The set was beautiful and we particularly appreciated how it seamlessly accommodated an actor in a wheelchair. All of the acting was outstanding, and the show had all the drama we remembered from the movie. Well done! Jeanne G, Stratford
Great acting company, kept us engaged during the whole performance. Worth seeing! Bev N, Stratford
Excellent production. Gave off a clear sense of US military environment. Only criticism was that the female lead although well played, was often difficult to hear as her voice did not carry well. Juliet B, Rockwood
I like what they did with this show and it only got better as it went along. Ya know, I'm not really sure you can handle the truth... Bob S, Ingersoll
A Few Good Men was an excellent performance. The gentleman that played the Guantanamo Bay Cuba colonel was an excellent actor, he made the whole show. I forget the name of the woman that played the Lieutenant from internal affairs, but she is really good too. Phil S, Guelph
Amazing show, so well done. Absolutely loved it. Sue F, Ayr
An entertaining offering. Trouble hearing. We sat in Row Q. Female very hard to hear. Well done. Staging excellent. Had to park off site. No room at 7:15. Douglas B, Barrie
What an amazing performance of a Few Good Men. The actors made the story come alive and was very true to the movie storyline. Great segue music and chants while scene changes were being executed. I would highly recommend you see this play. Michel P, London
Really enjoyed the performance! Cathy D, St George
Great performance! Helen V, London
Excellent, had me on the edge of my seat. I usually see musicals, so it was a really nice change to just see a play and done so brilliantly!! Heather L, Kitchener
Loved it! Fantastic actors! Well done! Sandi M, Cambridge
Great performance is all I can say. You need to go see this. Liliane D, Dorchester
The show was fantastic! Michelle H, Cambridge
Did I go see this awesome show? Did I have a thoroughly amazing time? You're GD right I did!! Susan F, Cambridge
The first half was a bit slow but 2nd half was great. Larry L, Tillsonburg
Truly worth seeing this show live! The cast had great chemistry, the choreography between scenes flowed beautifully, and an overall engaging script. Don't miss it! Jay M., Cambridge
Superb production. The acting was incredible! Must see theatre. John W, Stratford
The truth is - this is a great classic. And this talented cast and stage set do it justice. Dont miss show (its just a short run). Monica R, Kitchener
So well done!! We saw the debut of the show, and were so impressed. They did a wonderful job of putting a familiar story on stage. Carla Upward, New Hamburg
We saw A Few Good Men on opening night, and enjoyed an evening of riveting and thought provoking entertainment. As we left the show, we were discussing the various aspects, and different perspectives. Another Drayton WINNER!! Janet, Michael and Nicholas C, Cambridge
Outstanding cast. Absolutely loved it Laurir M, London
Amazing acting! Jessop was FANTASTIC! Rebecca Vale, Cambridge
The show was fantastic ! The acting superb ! Riveted to our seats ! Alan C, Kitchener
It was an amazing show. Well done! Marion S, Plattsville
Excellent show. Good value for the price of ticket and the theatre was very comfortable and easy to get in and out of. Desmond A Hayles, Camlachie
Thoroughly enjoyed the play the actors were outstanding! The story kept you wondering about the outcome! Liz M, Gueph
Fantastic performances, awesome production. This play was absolutely done justice by the whole team! Rachael H, London
Fantastic show. Great acting!! Marty S, Kitchener
A Few Good Men at the Hamilton Family Theatre in Cambridge is another stellar Drayton hit! A very innovative set that worked well. Especially enjoyed Benedict Campbell as Lt. Col. Nathan Jessep, every bit as good in the role as Jack Nicholson. If you loved the movie, you will love this production! John Yost, Waterloo
This was an intense portrayal of a familiar story; the actors and the staging easily overcame any disappointment from lack of screenplay action, which was my hesitation in going to see the play in the first place! In fact, no screenplay could ever reach out to grab the viewer's emotions in the way this production was able to do. Kudos to everyone involved with this production! Andrew P, Cambridge
It was a great show. Annis & Bill D, Waterloo
If you've seen the movie you will love this play as well! The casting of Lt Col Nathan Jessep was bang on. Benedict Campbell nailed this performance, and Alex Furber played the fierce marine. Great job by the whole cast. A standing ovation was well deserved. Sherri M, London
I love Benedict Campbell but was happy to see Mike Shara in this year's production too. Thank you for the air conditioning on a 30 degree day! Louise M, Kingscote
The roles of Kaffey and Jessop were acted very well, loved them! Everyone was great. The lady who played Jo needed a better mic. She was awesome but barely audible and that was annoying. I appreciate the temp of the hall - it has been warm and stuffy in the past but yesterday it was perfect. We had a lovely experience. Sonia S, Cambridge
Outstanding performances, the pacing was excellent, kept your interest the entire time. I was hesitant to book a drama for a summer day, but so glad we did. Highly recommend. Terri Ann T, Brantford
The actors were wonderful. Very into their characters. Great behind the scenes that you didn't get in the movie. Well written. Want to keep seeing more plays with you. Christine E, Pickering
The final courtroom scene is worth the ticket price! This large cast had some strong moments however I wish the casting was more diverse. Would have liked to see more women playing supporting roles. Casting vastly different actors in these leading roles would help to overcome the inevitable comparisons the audience makes to the famous film version. That said, the actor portraying the Jack Nicholson part was awesome! Sharon L, Kitchener
Excellent acting and portrayal of the Film ! Gary S, Sarnia
It as fabulous! The stage setting was well thought out and well used. I hadn't seen the movie but it was easy to following and extremely enjoyable. We loved it! Well done, Drayton! Catherine L, Guelph
My first time at the Hamilton Family Theater. I was very impressed. The theatre is beautiful. The production was first class from the set, to the costumes, and the actors were amazing. I usually go to Toronto to see live theater. This theater is 24 mins from my house, the parking is free and there are restaurants close by. I'm booked for three more shows and really looking forward to it. Bob M, Brantford
Would be a 5 star, but had trouble hearing the female officer! Walter H, Vineland
I convinced 10 of my friends to come out and watch this show when I saw it advertised about six months ago because I had enjoyed the Movie. We all had dinner before the show at the Foundry Brewing Company (a great place to dine before or after a show), we were able to park for free at the theatre and walk to dinner and walk back after dinnertime a short hundred yards. During the intermission and after the show they all thanked me profusely and raved about the acting and the production. Most had not been to this theatre before and were extremely impressed with the quality of the venue as well. We loved the show. Every cast member was spot on. The set was intriguing and well designed, and I was reminded as to what a great writer Aaron Sorkin is!! Don't miss this show!!!! Douglas B, Brantford
I have never seen the movie. This play was outstanding and the audience loved it judging by the standing ovation and the chatter in the parking lot outside after the show Donald C, Etobicoke
We thought the acting and stage setting were excellent. We had difficulty hearing the female actress but that was the only issue. Thank you for a lovely entertaining afternoon. Martha H, Brantford
The actors did an amazing job of this play. They took their characters to the max in conveying the story. Each one should be commended in their performance. BRAVO! The set design was sooo good giving everyone in the audience a great view. The only thing I had a bit of problem with was the sound especially with the softer although powerful voice of the female actor. I would highly recommend this play as one to see. Drayton Theatre never fails to impress with their productions. Myrna T, Puslinch
Excellent show! The actors were amazing and thoroughly entertaining. I would highly recommend this theatre production. Kathleen Z, Puslinch
Outstanding! Diane K, Sarnia
Tremendous acting by everyone. You could feel how engrossed the audience was and the applause at the end was spontaneous and well deserved. One of the best shows I have seen in years. Dianne Lee, Kitchener
---
Meet The Artists
---
Sponsored By
You May Also Like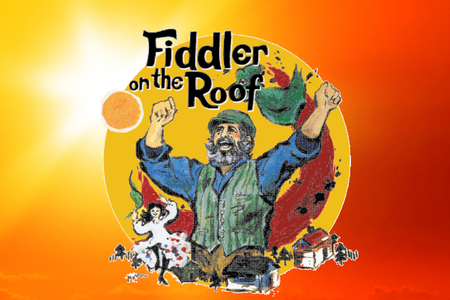 "A FEW GOOD MEN" is presented by arrangement with Concord Theatricals on behalf of Samuel French, Inc. www.concordtheatricals.com.