Back to Listings
Peter Pan: The Panto extended at St. Jacobs Country Playhouse due to popular demand
October 17, 2023
Extra ticket availability means even more audiences can get hooked by this magical family favourite.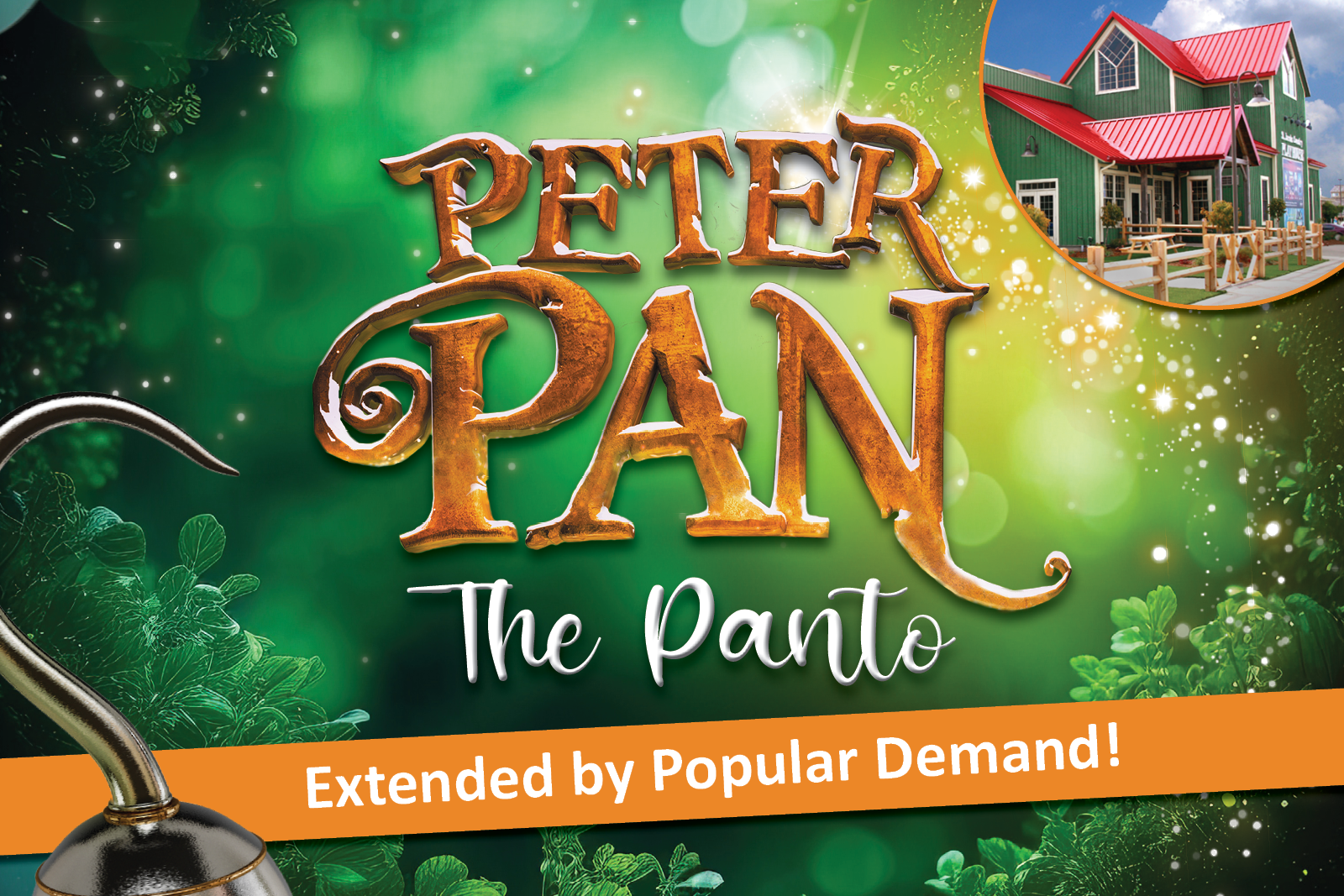 There will be an extra sprinkling of magical pixie dust in St. Jacobs this new year, because Peter Pan isn't ready to grow up just yet!
A whole week of extra shows has been added to the run of Peter Pan: The Panto at St. Jacobs Country Playhouse to keep up with demand for tickets.
Thousands of people have already booked their trip to Never Never Land this holiday season, where dreams take flight and adventures never end. Now, even more audiences will have a chance to get hooked.
The original 5-week run of Peter Pan: The Panto – from November 29 to December 31 – virtually sold out a month and a half before Opening Night, so the production has been extended. An additional eight shows have been added to the schedule, with a matinee performance on Sunday, January 7 to bring the curtain down.
The ever-popular musical is directed and choreographed by David Connolly, with a stellar cast that includes some familiar Drayton Entertainment faces.
Tickets for the new performance dates are available now and are expected to sell quickly.
Find out more about Peter Pan: The Panto