Back to Listings
Setting the Stage for Mary's Wedding
September 19, 2023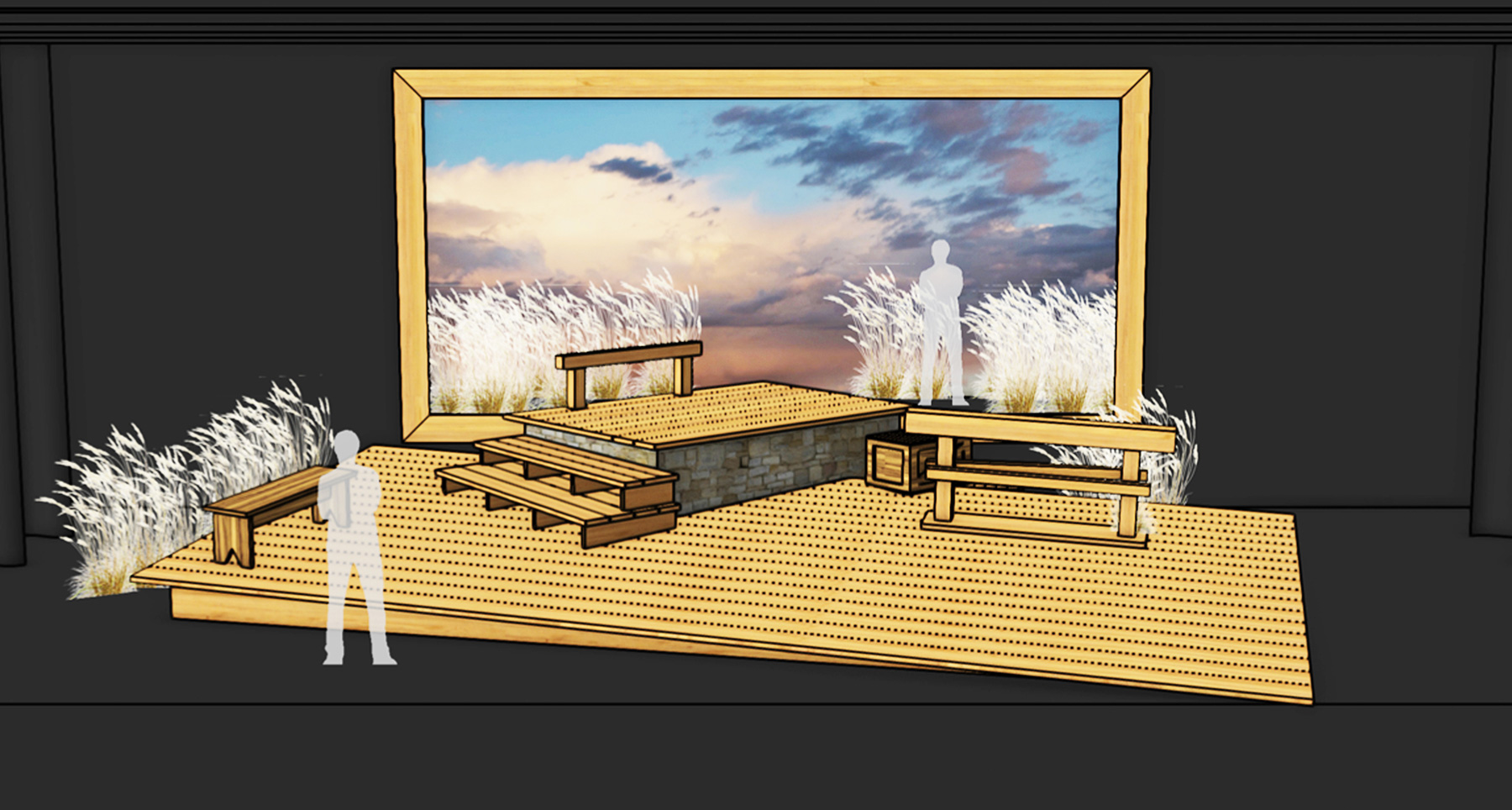 Stephen Massicotte's 2002 play, Mary's Wedding, centres on Mary, a young English girl who recently immigrated to the Canadian Prairies, and Charlie, a Canadian farm boy.
Set Designer Douglas Paraschuk has created a beautiful design for this touching story that pulls in the colours of the prairies and marries them with farm building accents.

Paraschuk has also created an upstage 'portal' which he says was "designed to provide a shadow box style vista/view of the prairies beyond, with the world of the play cascading onto the fore-stage deck."
Above, you can see a computer model of this set design, and below is a physical model that is designed to scale. It allows the creative team to explore how the actors, props and set pieces will all move together on stage and ensure there is enough space for everything to occur around the set design.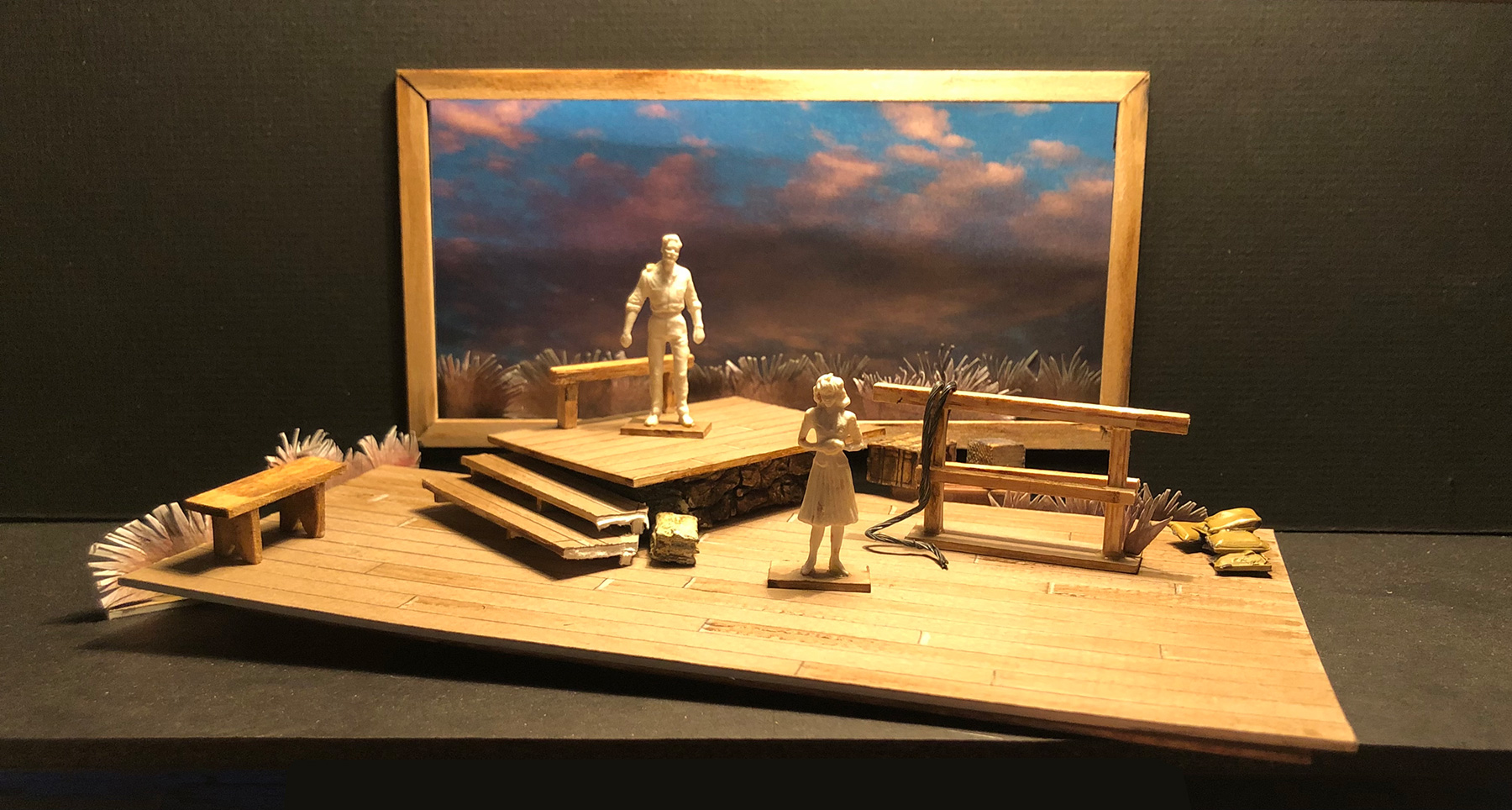 Meet Douglas Paraschuk, Set Designer for Mary's Wedding
Bringing this incredible set to life is the talented Douglas Paraschuck. Drayton Entertainment audiences will know Paraschuck from his work creating the sets for this year's productions of American Son, Beautiful: The Carole King Musical, and Sh-Boom! Life Could Be A Dream. Paraschuck's long list of credits also includes over 30 set designs for the Stratford Festival and for other theatres across Canada, including Theatre Aquarius, Rainbow Stage and the Shaw Festival.
Douglas has designed the Calgary Stampede Grandstand show for the last nine years, and in 2010 he was Head of Design for the Opening and Closing Ceremonies of the Vancouver Winter Olympics.
Learn more about Mary's Wedding