Back to Listings
Remembering Marti Maraden
September 1, 2023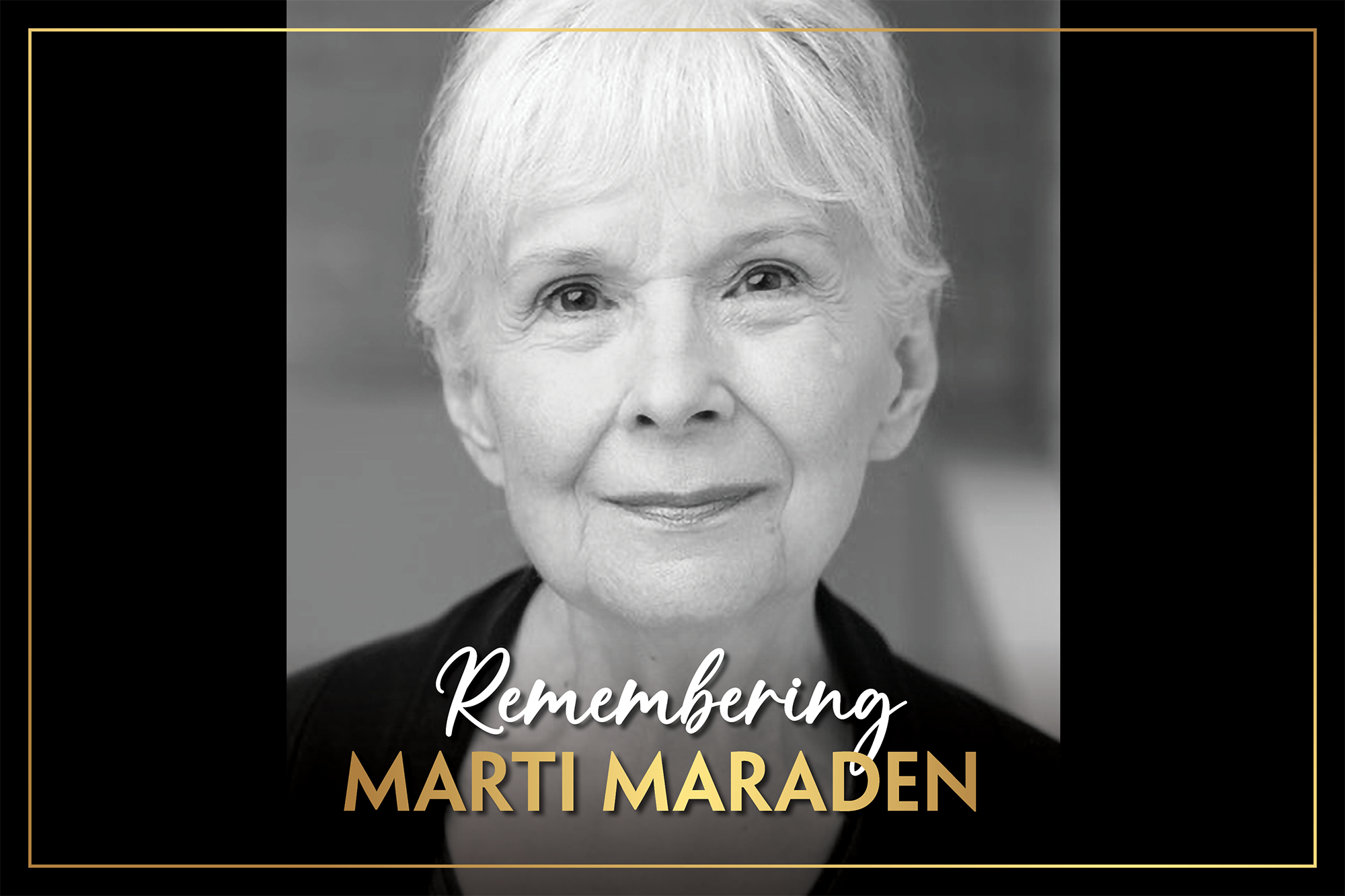 It is with profound sadness that we share the news of the passing of Marti Maraden, a gentle giant in Canadian theatre.
Marti directed countless memorable productions for Drayton Entertainment, including Driving Miss Daisy (2022), On Golden Pond (2022), A Few Good Men (2020), Twelve Angry Men (2019), The Miracle Worker (2019), The Birds & The Bees (2018), The Rainmaker (2018), Death of a Salesman (2017), Harvest (2017), Brighton Beach Memoirs (2016), The Odd Couple (2015), Looking (2015), Deathtrap (2014), Tuesdays with Morrie (2013), and Sleuth (2012).
Marti was the former Artistic Director of English Theatre at the National Arts Centre in Ottawa and co-Artistic Director at the Stratford Festival, positions in which she championed Canadian talent and strengthened connections with artists and theatres nationwide.
Marti's directorial prowess knew no bounds, spanning classical and contemporary pieces, and gracing the stages of many theatres including Canadian Stage, the Shaw Festival, the Manitoba Theatre Centre, the Segal Centre, and the Chicago Shakespeare Theater.
Her incredible legacy will live on through the countless lives she touched with her passion and dedication to the people in the industry.
We extend our deepest condolences to Marti's family, friends, and all who had the privilege of working alongside her. Rest in peace, dear Marti, and thank you for your enduring contributions to the world of theatre.