Back to Listings
Prepare to be hooked by Peter Pan: The Panto
October 30, 2023
Peter Pan and Tinkerbell (yay!), along with Captain Hook (boo!) and a host of other colourful characters, are providing plenty of holiday cheer as this hit Brit panto lands on stage. The Company of Peter Pan: The Panto took a break from rehearsals to tell us what makes the show soar.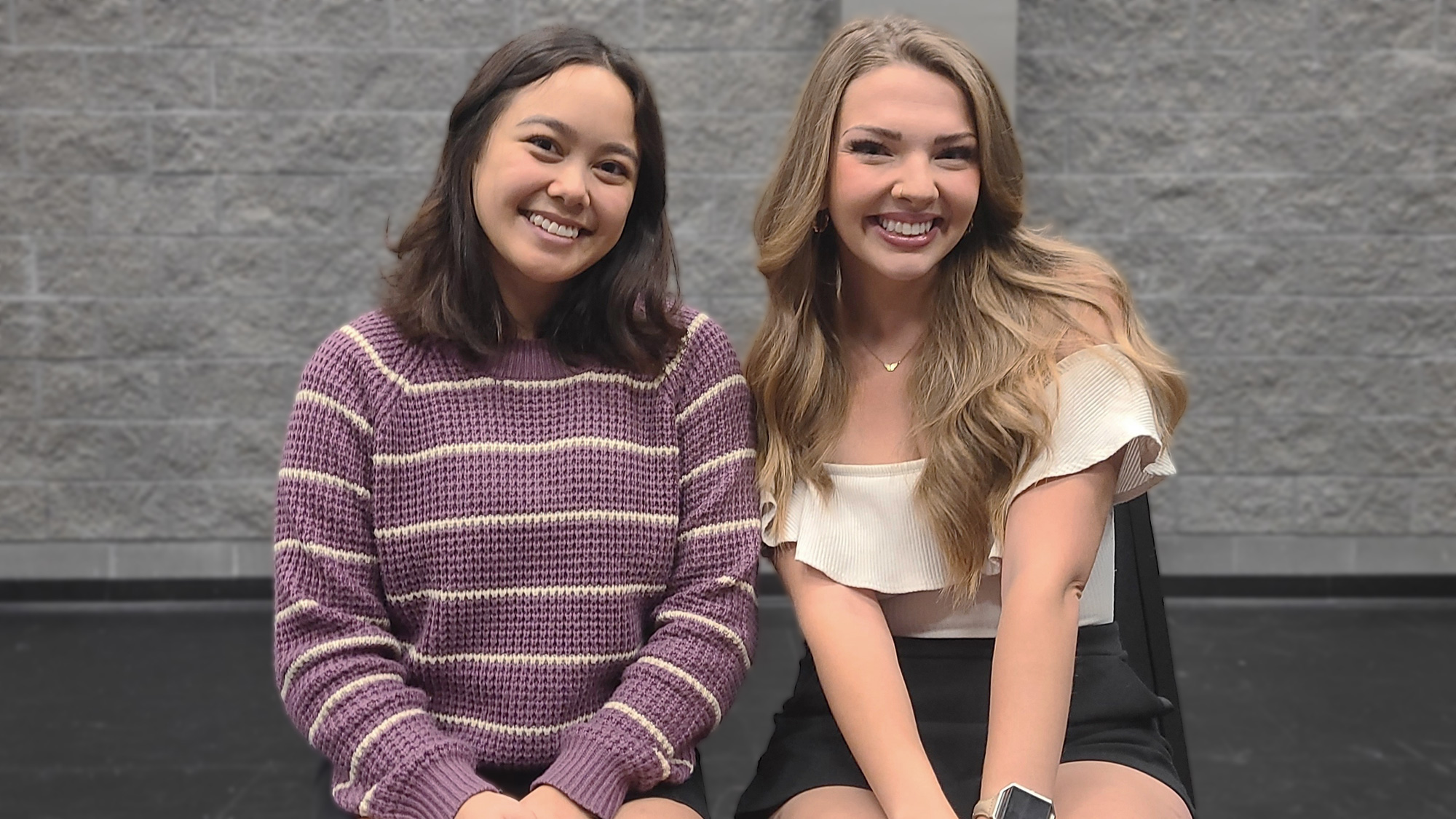 Lia Luz and Emma Rudy are the high-flying duo Peter Pan and Tinkerbell in this modern take on the traditional Peter Pan: The Panto.


Peter Pan, the boy who wouldn't grow up, will be bringing out the kid in all of us this holiday season, as Peter Pan: The Panto takes flight at Kings Wharf Theatre from November 8 to November 25, before swooping onto the stage at St. Jacobs Country Playhouse from November 29 to January 7.
In the grand British tradition, the show boasts a winning combination of incredible musical numbers, slapstick comedy, outrageous costumes, audience participation, and, of course, a dash of theatrical magic.
Pantomime is derived from traditional English folk plays that were performed during Christmas in the 14th century. It had many of the theatrical elements that are now familiar features of pantos, such as stage fights, humour, gender role reversal, and the triumph of good over evil.
Andrew Scanlon plays the dual roles of Mr. Darling and arch-villain Captain Hook, while Justin Bott is Nelly Copperbottom, a cantankerous nanny. Both actors are panto veterans.
"Panto is a very popular form of British theatrical entertainment typically performed around the holidays, which had evolved through the years and became very big in the Victorian era, but is still as popular now," says Scanlon, during a break in rehearsals. "It is an audience participation event. There are all of these cues that come up from the stage that we invite the audience to do. Things like…"
"Boo the villain and cheer the hero," says Bott, picking up the thread. "And there are some other archetypes that are kind of in there as well. If you've been to a panto, you'll recognize them, and we invite people to respond to those things."
Lia Luz doesn't have to dig too deep to play the free-spirited Peter Pan. "I'm having the most fun playing a kid who just wants to go on adventures and have fun along with his friend, Tinkerbell," she says.
"It's really fun to be Tinkerbell, too," adds Emma Rudy, who sprinkles plenty of pixie dust as Peter's companion. "I have always wanted to play her. She's a bit sassy, she has a bit of an attitude, but she means well."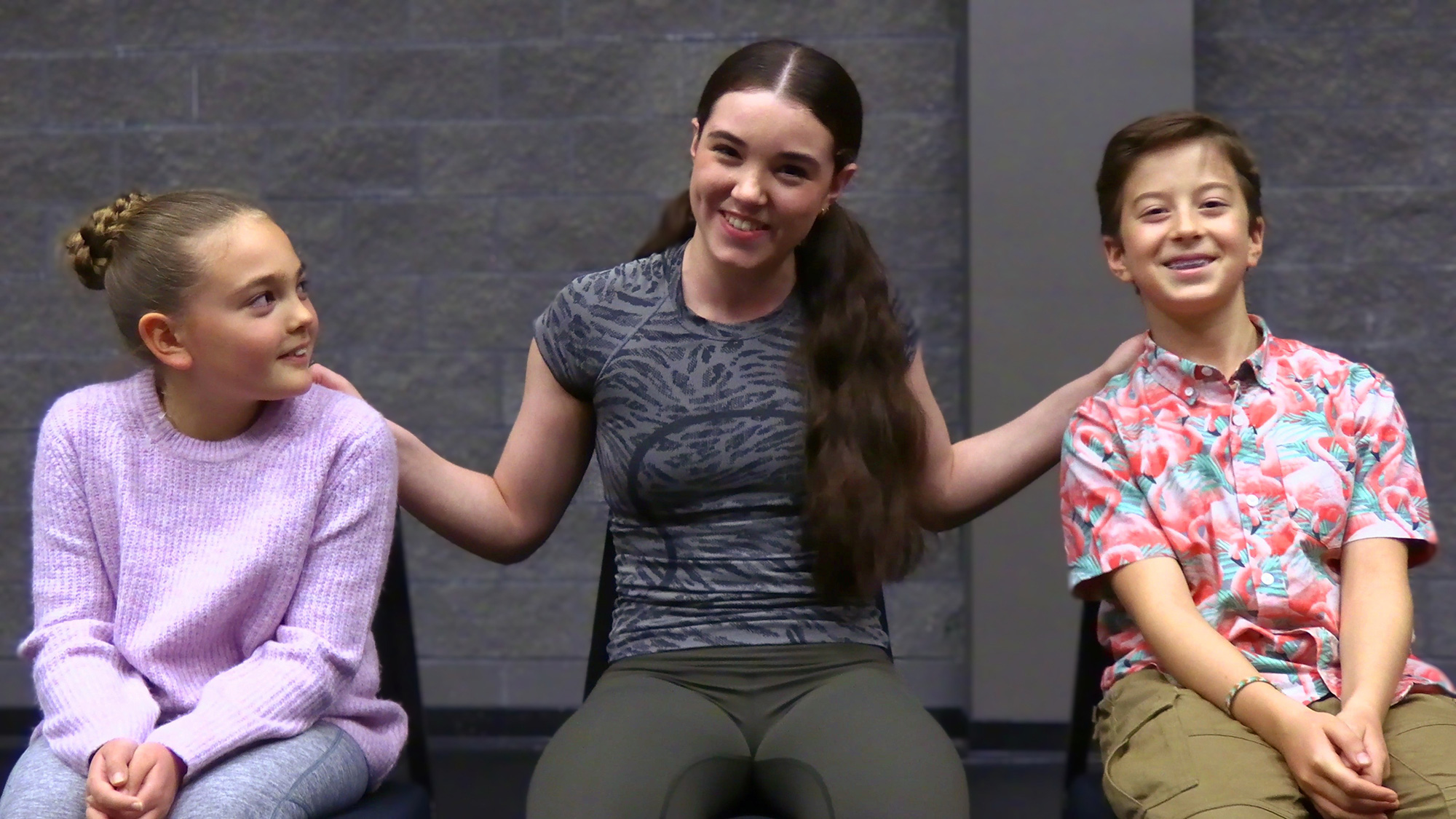 Fae Lewis, Zoë Brown and August Fox play the Darling siblings who fly away to Neverland for the adventure of a lifetime.


Zoë Brown, August Fox and Fae Lewis, the young actors who play Wendy, John and Michael Darling, have earned high praise from their adult colleagues.
"They are the sweetest and the most professional kids I've ever seen," says Luz.
"I have to completely agree with that answer," says Rudy. "Watching them is so inspiring."
Bott says, "We're really lucky to have three wonderful children in the cast. The way that they light up the experience and bring new life into the production is fun to watch."
The production is 10-year-old Lewis's first encounter with this type of theatre, as an actor or even an audience member. "I've never seen a panto before," she says. When she learned that she'd won the role of Michael, she became overwhelmed with emotion, admitting: "I started crying."
Brown, 15, plays older sister Wendy, and she was already familiar with this show. "I was actually in the kids' chorus for Peter Pan 10 years ago with Drayton Entertainment."
As the most senior of the trio, she is protective of her fictional younger brothers, both on and off stage. "I love Wendy because she's very motherly, and she's very caring and loving. I love to be able to care about my siblings, as I do in real life. I really like to be able to include that in the show."
When Fox, who is also 10, learned that he'd won the role of John, he couldn't wait to take on the creative challenges.
"For me, I was really excited because I would get to do a British accent," he says, adding that he knew that the play "would be fun to do, especially with Zoë, as I've been with her before, and Fae."
Now listen well – I am the baddie in this Panto, so unless there is much more booing and hissing when I come out on stage, we're never going to get to intermission!

Captain Hook, in Peter Pan: The Panto
Scanlon is relishing his part as the villain of the piece, including the audience's negative reaction to him.
"You just have to love it, you have to hear the boos as cheers," he says. "You really have to celebrate all of this venom and hatred coming at you, and know that it's almost being done in a celebratory way. If they're booing loudly, I'm doing it right."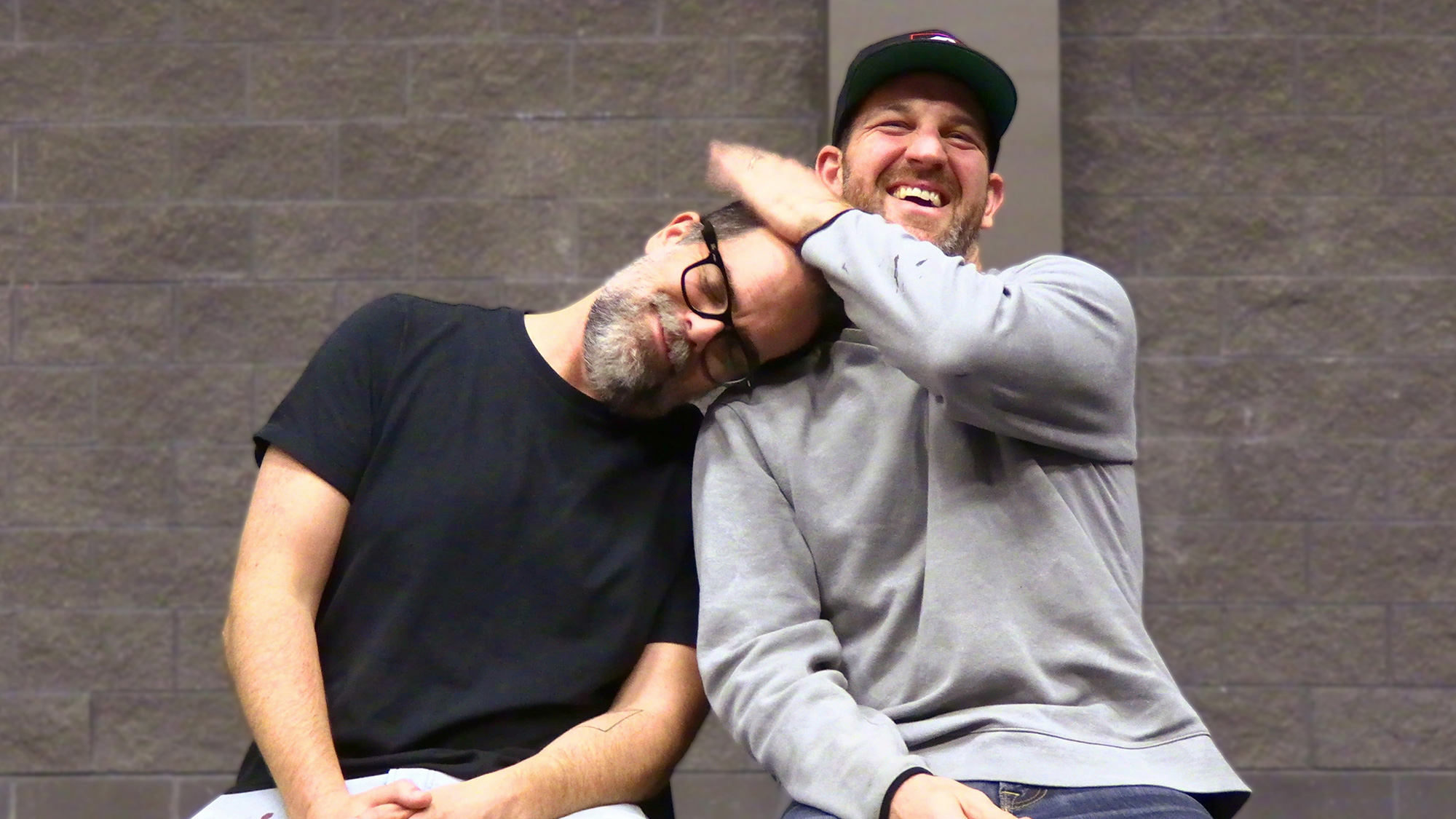 Expect plenty of boos and laughter with Andrew Scanlon as Captain Hook and Justin Bott as Nelly Copperbottom.


Bott says that he's enjoying working with David Connolly once again.
"David is a great director and a great choreographer. He always leads with kindness, and he leads with love, so the room is very open to your interpretation of a character. It's really helpful for the creative process and developing a character. It's a good environment to be in."
Rudy agrees. "He creates this energy in the room of collaboration and positivity, without forfeiting fun and joy. It's so professional, but such a blast, and we all have such a mutual respect for each other. It's a gift to work with him."
What makes panto different is the special relationship between the performers and the audience, says Scanlon.
"A lot of theatre becomes this experience of 'us and them'. The audience is sitting there experiencing the play, we are up on stage, (and) there's what we call the 'fourth wall'. That is totally broken down. It is a communal experience. All the interaction is really unique, and it provides the audience with an opportunity to be a part of the action."
Luz adds, "I am definitely expecting a lot of waving and shouting right back at me as I introduce myself and introduce everyone in the show. It truly is the definition of theatre magic, and I think people of all ages are going to enjoy it."
Learn more about Peter Pan: The Panto