Back to Listings
"This is something special." Beautiful: The Carole King Musical inspires Emily Lukasik
May 9, 2023
Her music defined a generation, and her inspirational story is told in Beautiful: The Carole King Musical. Emily Lukasik, who takes on the title role, explains why King's work is still relevant today.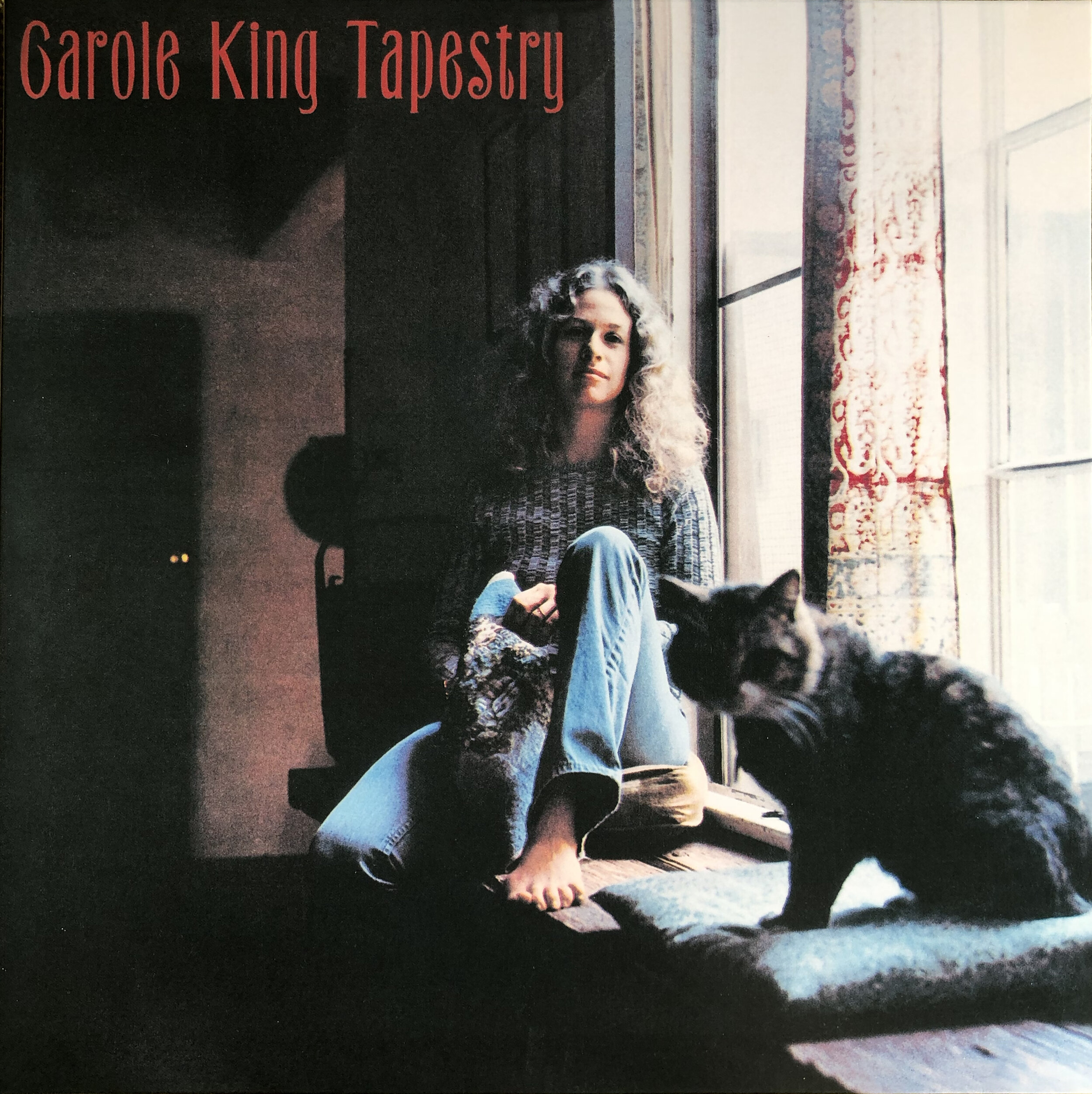 Carole King celebrated her first number 1 single in 1960 at the age of just 17 when The Shirelles topped the charts with "Will You Love Me Tomorrow". King co-wrote the song with her then-husband Gerry Goffin, and the couple went on to create dozens of hits for star performers of the day, including "Take Good Care Of My Baby" for Bobby Vee, The Monkees' "Pleasant Valley Sunday", and Aretha Franklin's unforgettable "(You Make Me Feel) Like a Natural Woman".
In January 1971, A&M Recording Studios in Los Angeles was a hive of creative activity. The Carpenters were producing their self-titled third album, Joni Mitchell was recording "Blue", and King was putting together her classic solo album, "Tapestry". Her career soared after it was released, and she became the first female to be recognized with multiple Grammy Awards® for a single body of work: Album of the Year, Record of the Year ("It's Too Late"), Song of the Year ("You've Got a Friend"), plus Best Pop Vocal Performance. "Tapestry" has sold more than 30 million copies, and for 25 years it held the record of the best-selling album by a female artist.
Carole King was one of the original singer/songwriters when that was first becoming a thing.

Emily Lukasik
King has been honoured many times during her career for her contributions to the arts, and in 2012 she published her autobiography, "A Natural Woman". Two years later, Beautiful: The Carole King Musical debuted on Broadway, telling the uplifting true story of her remarkable journey from teenage songwriter to the Rock & Roll Hall of Fame.
The Tony® and Grammy® Award-winning jukebox musical arrives at the Hamilton Family Theatre Cambridge from May 17 until June 10, followed by a run at Huron Country Playhouse from June 15 to July 1.
Hamilton-born Emily Lukasik takes on the title role, and she spoke with us about the inspiration behind the show, as well as the trailblazing singer/songwriter's impact on popular music.
Emily Lukasik in her dressing room at Hamilton Family Theatre Cambridge.
---
What is Beautiful about?
It is about Carole King and her journey when she goes from wanting to be a songwriter, and then becoming quite successful, doing that and finding her self-worth. I think by the end of the show, when she says, "You're as beautiful as you feel," she didn't always feel that, and that's kind of the journey that she goes on throughout the show.
What do you admire most about Carole King, both as a person and an artist?
I would say her heart, and that applies to both as a performer and as a human being. Not that I've ever met her in person, but just all the interviews and stories I've heard about her, it sounds like she is the most open-hearted person. Reading more about her life and reading her biography, I think it's her love of music and the fact that it's about the music for her when she's writing.
How would you describe Carole King's impact on popular music?
Huge. I think Carole King was one of the original singer/songwriters when that was first becoming a thing. It was that you wanted to hear the lyrics (sung) by the person who had written them because it was about their own life. That's something we're really familiar with now, but that was a new thing when Carole was doing it. I think that even surprised her when "Tapestry" came out and people wanted to hear her say that.
You're playing a real person rather than a fictitious character. How did you prepare?
It's tricky, because you want to read all the biographies and watch all the interview footage you can, and then you kind of also want to not do a caricature. "Look at how closely I can sound exactly like her." You're trying to use your own soul and spirit to let your body be the vessel through which the story is being told.
So, it's tricky because you don't want to fall into the trap of just trying to completely mimic (her) – nor could I ever sound as amazing as Carole King sounds! So, yeah, I'd say it's a little bit about, like, study, study, study, study, and then forget and play in the rehearsal hall, and trust that that study we did is going to inform the impulses that you bring to the table.
I love theatre because it's the most collaborative art form.

Emily Lukasik
What do you enjoy most about being part of this production?
I love theatre because it's the most collaborative art form, I think. Just today, seeing the set for the first time and imagining the people that built it from scratch from an AutoCAD draft that someone dreamt up out of their head. And then the sound people are gonna come in, the costumes, and the wigs, and everything that comes together is just my favorite thing about it. We all get to bring our little gifts and talents to the table.
And I think that's how Carole worked. She was very collaborative, so I feel a little bit like we're at the old music studios being here at Drayton Theatre in Cambridge, because you hear snippets of another show rehearsing. The building is abuzz and alive with all the energy that everyone is bringing. So, that's my favorite part, being in this space.
What's your favourite Carole King song, and why?
"I Feel the Earth Move" gets me in a great headspace. We haven't gotten to that one on the show. I think in the show so far, we've just finished staging Act One. I get to sing "Will You Love Me Tomorrow". When those first few chords hit, and those first few words…that's the first big hit that she and Gerry (Goffin) had. It's, "Oh, this is something different, this is something special," and it's really beautiful to get to play that moment.