Back to Listings
Alex Mustakas returns to the stage as Tevye in Fiddler on the Roof
September 27, 2023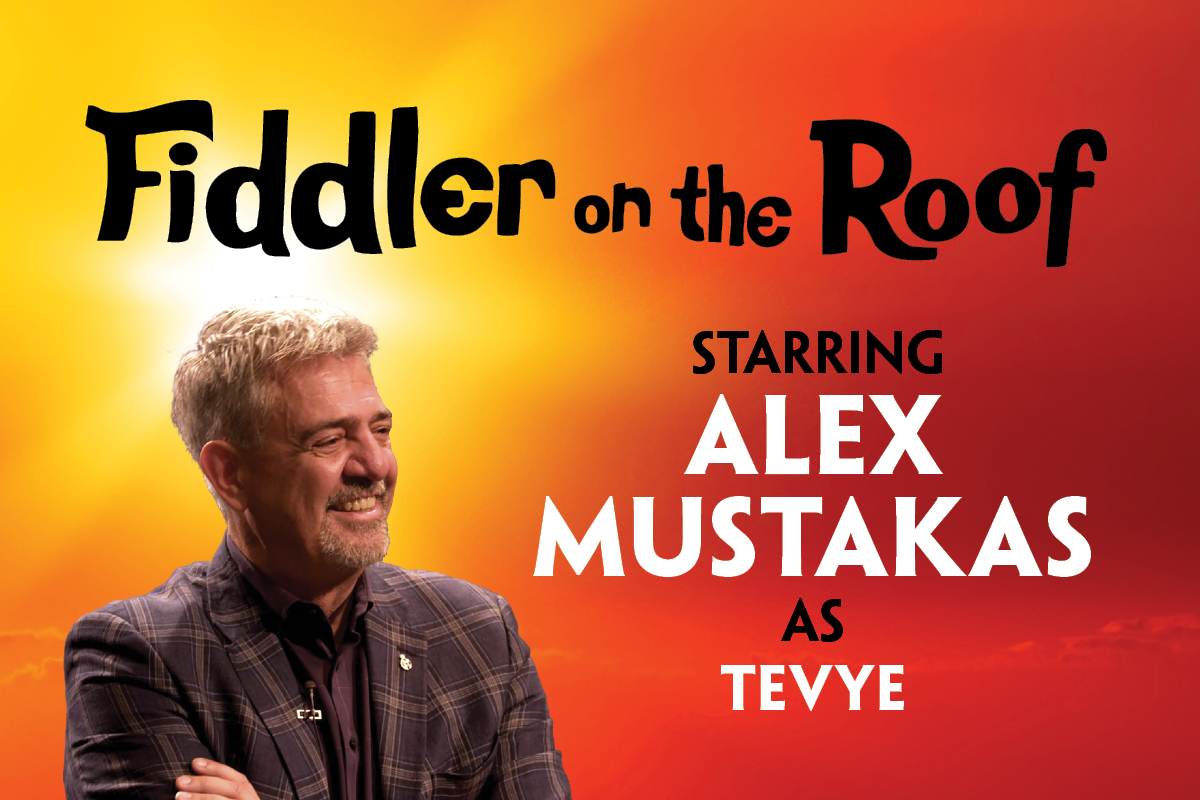 As Tevye says in Fiddler on the Roof, "Some things will never change," so it was inevitable that Drayton Entertainment's Artistic Director Alex Mustakas would be drawn back to the stage.
Mustakas is making a triumphant return in one of musical theatre's most iconic roles.
Following his last performance, in 2018's Man of La Mancha, he will be trading in Don Quixote's lance for a milk cart as he takes centre stage again as Fiddler on the Roof's beloved patriarch, Tevye.
The wildly popular family musical will be at the Hamilton Family Theatre Cambridge from November 29 to December 24.
The announcement about Mustakas's role is the show's second casting coup. In an un-traditional twist, the production will also showcase the exceptional talents of award-winning fiddler Jesse Grandmont, who will breathe life into "the fiddler" character.
Tevye, Fiddler's narrator and central character, is an impoverished milkman, father of five daughters, and a respected leader in his tight-knit Jewish community, the fictional Russian shtetl of Anatevka ("Pale of Settlement").
Based on the stories of Shalom Aleichem, this lively musical is set in 1905 and follows Teyve's struggles to maintain the culture of his people while marrying off his three older daughters. But revolution is in the air, times are changing, and they fight to break free of their restrictive traditions so that they can marry for love.
Fiddler on the Roof opened on Broadway in 1964, and it was the first musical theatre run in history to exceed 3,000 performances. The highly-acclaimed show was the longest-running Broadway musical for almost 10 years, and it won nine Tony Awards, including Best Musical, Best Score, Best Direction, and Best Choreography. A successful movie adaptation followed in 1971.
Featuring music by Jerry Bock, lyrics by Sheldon Harnick, and book by Joseph Stein, this hauntingly beautiful production handles its sometimes serious subject matter with a light, comedic touch.
And with familiar songs like "Matchmaker, Matchmaker," "If I Were a Rich Man," "Sunrise, Sunset", and "Tradition", audiences will be clapping and singing with joy, long after they've left the theatre.
Find out more about Fiddler On the Roof