Back to Listings
A sense of belonging takes centre stage at the St. Jacobs Country Playhouse in The Prom
April 27, 2023
The Prom at St. Jacobs Country Playhouse is a smart, big-hearted musical comedy that celebrates the love that unites us all, and its roots are in real-world events.
High school years are a time when young people are learning to define who they are and trying to find their place in the world. Add to that the awkwardness of prom night, and those challenges are amplified, as shown in the heartwarming musical comedy The Prom.
In the same spirit as Broadway blockbusters Hairspray and Footloose, this feel-good musical comedy of the year will have audiences of all ages dancing in the aisles.
When high school senior Emma is banned from taking her girlfriend, Alyssa, to prom by the Parent-Teacher Association in ultra-conservative Edgewater, Indiana, a nationwide conversation begins about exclusion and bigotry.
Help arrives – kind of – from an unlikely source when four fading, narcissistic Broadway stars latch on to Emma's cause by portraying themselves as activists in order to burnish their tarnished fame.
That's the premise behind the show, which handles its topical subject with a light touch. The Prom opens at the St. Jacobs Country Playhouse on May 17 and runs until June 11.
People get to see themselves in the story. I think that's really valuable in our mission to create inclusion, equity and diversity.

David Connolly, Director & Choreographer of The Prom
The story has its roots in real-world events. Itawamba Agricultural High School in Fulton, Miss. made international headlines in 2010 when it banned high school senior Constance McMillen and her girlfriend from attending prom as a couple. McMillen sought legal counsel from the American Civil Liberties Union (ACLU), and the local school district responded by cancelling prom night.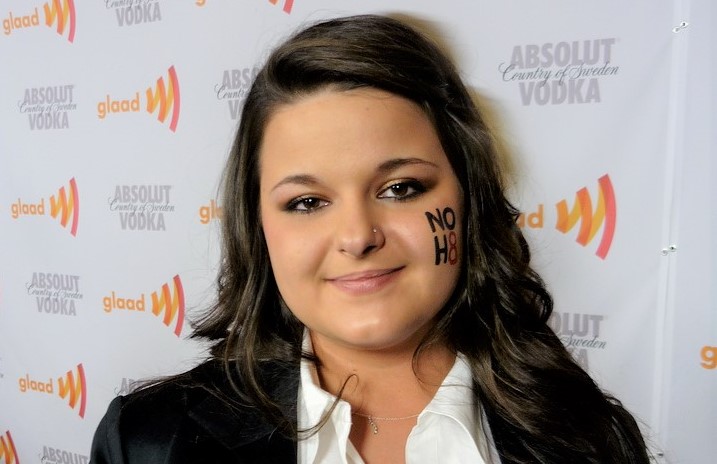 Itawamba Agricultural High School senior Constance McMillen at the 2010 GLAAD awards. (Photo: greginhollywood, CC BY 2.)
In a statement released by the ACLU at the time, McMillen said, "All I wanted was the same chance to enjoy my prom night like any other student. But my school would rather hurt all the students than treat everyone fairly."
McMillen was supported by several celebrities, including Ellen Degeneres, who presented her with a $30,000 scholarship.
After seeing this and similar news reports about gay students being barred from attending prom, American theatrical producer and writer Jack Viertel came up with the idea for a Broadway musical about acceptance and inclusion. Casey Nicholaw served as The Prom's original director and choreographer, the music was composed by Matthew Sklar, and Chad Beguelin and Bob Martin wrote the accompanying book.
Toronto-based Martin says, "It's first and foremost a comedy, a comedy that's very much tuned to the zeitgeist, because the idea of activism is present in a way that it hasn't been for a while. The show deals with that in a comic way, so that you ask, 'What can I do to make a difference?' The biggest problem today is that people don't listen to each other. This show asks us to step back and relax for a second and try to understand where other people's opinions come from, and maybe learn a bit."
The Prom premiered at the Alliance Theatre in Atlanta in 2016 before opening on Broadway two years later, where it was nominated for seven Tony® Awards, including Best Musical.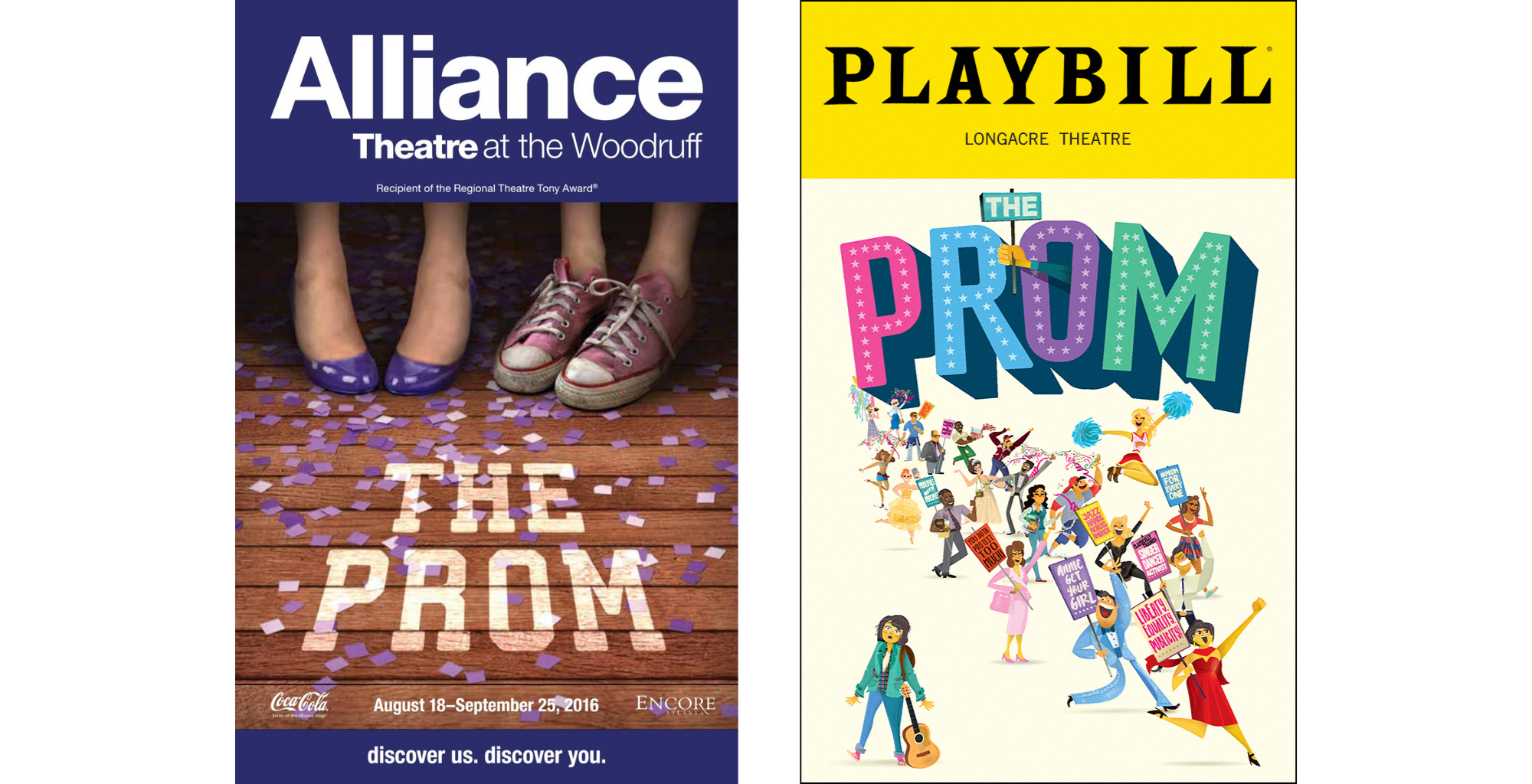 Ryan Murphy directed a movie version for Netflix that debuted in 2020. Meryl Streep, James Corden, Nicole Kidman and Andrew Rannells play the self-absorbed stars, Keegan-Michael Key is the high school's principal, and Jo Ellen Pellman is Emma, with Ariana DeBose as her girlfriend, Alyssa.
While 2SLGBTQIA+ rights are still being discussed – and threatened – The Prom will remain a topical story. School boards across North America are facing criticism from some quarters as they work to create safe spaces for the gender-diverse students under their care.
"I thought that when my parents rejected me and stopped loving me that I would never feel any worse. And now this. And I feel worse," says The Prom's lead character, Emma.
Alyssa adds, "I don't want to hurt anyone. I just want to be me."
In a major coup, the production will feature the costumes from the Broadway show, which were created by legendary costume designer Ann Roth, winner of Academy® Awards for The English Patient and Ma Rainey's Black Bottom, a Tony® for The Nance, and a Drama Desk Award for Shuffle Along.
The Prom is directed by David Connolly, Drayton Entertainment's Associate Artistic Director and the Director of Education at the Drayton Entertainment Youth Academy. Connolly has helmed over 30 Drayton Entertainment productions, including Kinky Boots and Priscilla Queen of the Desert.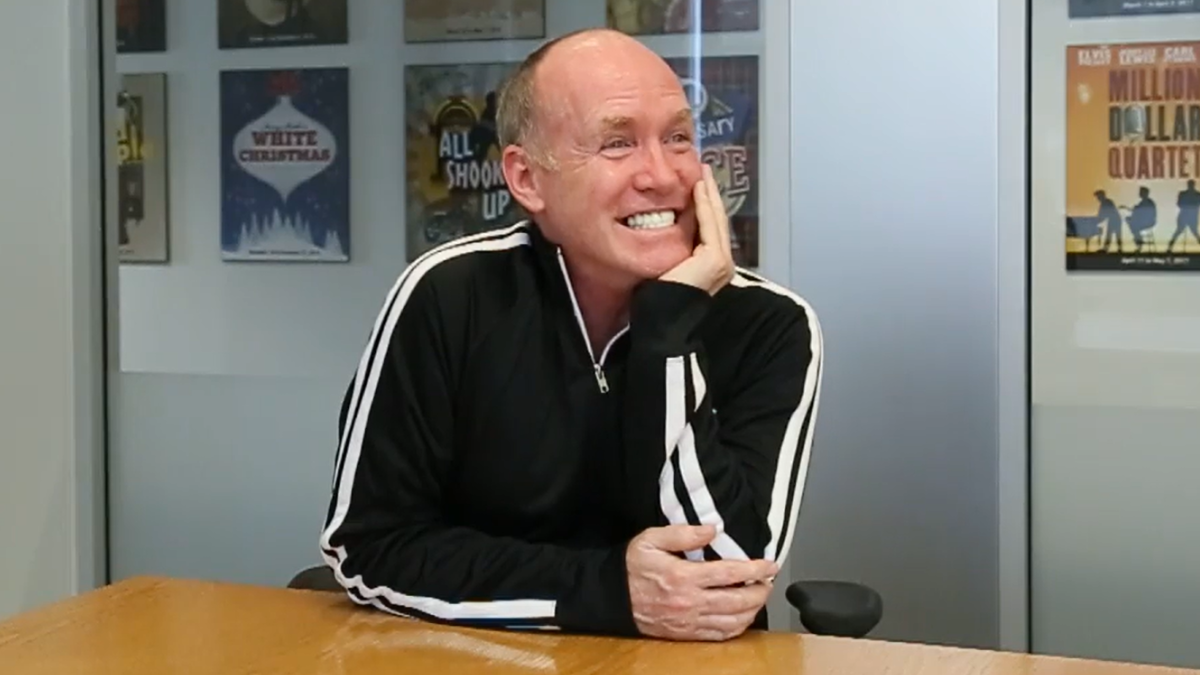 Director and Chorographer of The Prom, David Connolly.
"The Prom is one of two shows that I have left and gone to the box office to buy tickets to the next show," he says, as he recalls attending the musical soon after it opened in New York. (The other show was Chicago.) "Since that night, I've been preparing to bring that story to the town where I went to high school."
Connolly sums up the core theme of The Prom in one word: "Belonging."
"This show was written pre-pandemic," he elaborates. "It appeared on Broadway for the first time in 2018. Strangely, its themes are more relevant in this year than they were then. The idea of open-mindedness and inclusion seem to be challenged in the headlines these days, so it has never been a more relevant time, a more urgent time to remind people that we can all get along and do much, much better when we allow people to live their authentic selves."
The arts are a mirror to the audience, says Connolly, highlighting The Prom's relevance.
"People get to see themselves in the story. I think that's really valuable in our mission to create inclusion, equity and diversity. It will open minds of people who are used to coming to the theatre, but it will also welcome people to the theatre that haven't traditionally been welcomed because they haven't seen themselves up there. With this show, the gate opens a little wider to let a different story into the musical theatre canon, and it's wildly exciting."
Connolly also thinks that this production offers a timely lesson about living in the present.
"People should come to The Prom because we can all be reminded that, like a lyric from the show says, life is not a dress rehearsal. We are not guaranteed tomorrow, especially coming out of a pandemic. We were all just recently reminded that we don't know what tomorrow brings, so this show reminds us to be the best version of ourselves. Right now. Have the prom, and invite everybody you know with you onto the dance floor."
---
The story of The Prom champions concepts of identity, empathy, inclusivity, communication, support, and hope. As is the case with most meaningful theatre, the road to this better understanding of others' perspectives is paved with conflict. In this show, those themes include homophobia, mature language, micro-aggressions, anti-2SLGBTQIA+ religious implications, parental rejection, and verbal bullying. Our hope is that these themes lead to worthwhile discussions focused on the musical's inspirational themes and encourage us to apply the idea we all are worthy of belonging, unique and valuable.
Drayton Entertainment is committed to creating safe spaces for our audience members and suggests the following local 2SLGBTQIA+ resources should you require support.
SPECTRUM is Waterloo Region's very first 2SLGBTQIA+/Rainbow community space that offers more than 30 different groups and activities each month, including: transgender peer support groups, games nights, SPECTRUM Prime for 2SLGBTQ+ adults 50+, and Rainbow Newcomers Connect. It serves, affirms, and supports the well-being of 2SLGBTQ+ people in Waterloo Region and welcomes all members of 2SLGBTQ+ communities, their family, friends, and allies. Visit the SPECTRUM website.
OK2BME is a set of supportive services for Two-Spirit, lesbian, gay, bisexual, trans, queer, intersex, asexual (2SLGBTQIA+) and questioning kids, teens, adults, and their families in Waterloo Region. Run by Camino Wellbeing + Mental Health, they offer confidential counseling (in person and online), OK2BME Youth Groups for individuals 12-18, as well as public education, consulting and training around 2SLGBTQIA+ issues. Visit the OK2BME website.
Pflag Canada is a national charitable organization with a local chapter, founded by parents who wished to help themselves and their family members understand and accept their LGBTQ2S children. The "coming-out" process can be a critical time for families. This support group for 2SLGBTQIA+ parents and parents with 2SLGBTQIA+ children can help. Visit pflagcanada.ca or reach out to the Waterloo Wellington Perth chapter through their Facebook page.