Back to Listings
A Brief History of Bittergirl - The Musical
September 5, 2023
Take three women who are suffering post-break-up despair, add some girl group harmonies from the 60s and 70s, mix with a healthy dash of tears, laughter and sisterhood, and you have the comical cocktail of hilarity, Bittergirl – The Musical.
Get a taste of their heartache and humour in a new production of the show at St. Jacobs Schoolhouse Theatre from October 4 to December 24.
To whet your appetite, here are some fun facts about the history of the hysterical comedy.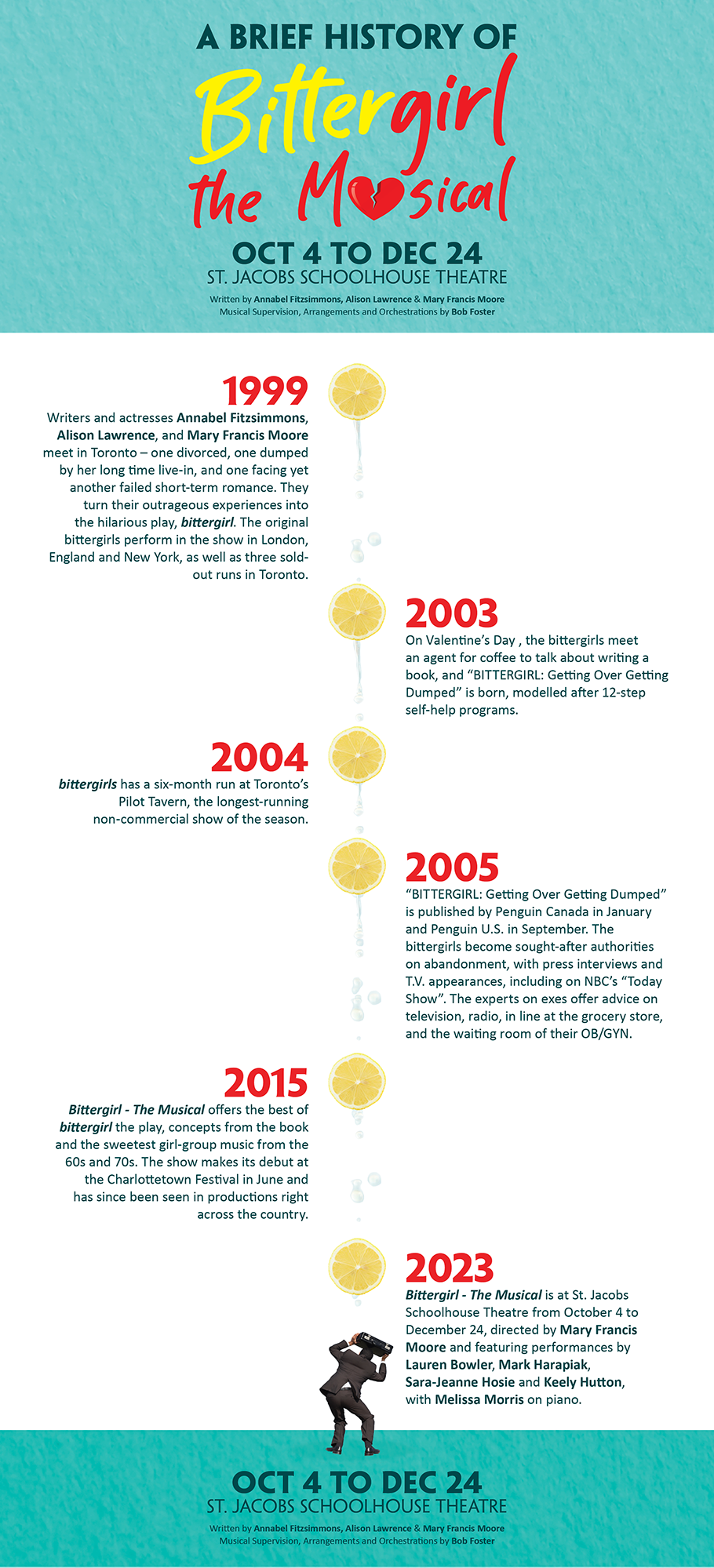 Learn more about Bittergirl - the Musical