In the same spirit as Broadway blockbusters Hairspray and Footloose comes the feel-good musical comedy of the year, which will have audiences of all ages dancing in the aisles.
This smart, big-hearted musical comedy celebrates the love that unites us all.
Four narcissistic Broadway stars are in desperate need of a new stage. So when they hear that trouble is brewing around a small-town prom, they know it's time to put a spotlight on the issue – and themselves. The town's parents want to keep the high school dance on the straight and narrow, but when one student just wants to bring her girlfriend to prom, the entire town has a date with destiny.
Winner of the Drama Desk Award for Best Musical, and created by the geniuses behind The Book of Mormon, The Drowsy Chaperone, and Mean Girls, The Prom expertly captures all the humour and heart of a classic musical comedy with a message that resonates with audiences now more than ever.
Don't miss the show that Variety raves "…is so full of happiness that you think your heart is about to burst!"
Running Time: 2 hours and 30 minutes, including a 20 minute intermission.

Audience Recommendation: Recommended for ages 10 and up. There is no official rating system for live theatre. We encourage you to use your judgment based on your child's age and maturity level.

The story of The Prom champions concepts of identity, empathy, inclusivity, communication, support, and hope. As is the case with most meaningful theatre, the road to this better understanding of others' perspectives is paved with conflict. In this show, those themes include homophobia, mature language, micro-aggressions, anti-2SLGBTQIA+ religious implications, parental rejection, and verbal bullying. Our hope is that these themes lead to worthwhile discussions focused on the musical's inspirational themes and encourage us to apply the idea we all are worthy of belonging, unique and valuable.
Show Calendar
Legend:
Reduced Capacity
Discount Day
Opening
Student Show (Not Sold Online)
Monday
Tuesday
Wednesday
Thursday
Friday
Saturday
Sunday
Reviews
I loved this show! It made me laugh & cry, and the talent is out of this world. Beautiful choreography and direction. And VISUALLY so exciting! Paige F, Toronto
Loved every minute ! Clever lyrics great choreography excellent performances .. strongly recommend Lynne P, Oro medonte
If you're a fan of big production numbers, amazing costumes, and love to laugh, then this is the show for you! So much fun! My face hurt from smiling. Evelyn P., Toronto
Absolutely amazing show. Just got home and we are all still singing. Cast was a joy to watch and so full of energy. Thank you for putting on such an exhilarating show! Renee M, Bayham
Phenomenal! The story was compelling and touching. The acting and singing were fabulous! Christine A, Georgetown
What an absolutely wonderful production. It tackles a challenging topic in a very tasteful way and takes us on a journey through humour, tears and song (wow the voices AMAZING!) and brings us to the wonderful message of inclusivity in the end ! LOVED it !! Kim C, Brantford
Loved this show!! I laughed and cried, sometimes at the same time! Everyone was amazing! Highly recommend.
As always, The Prom was excellent! The performers were awesome, the staging perfect! It always amazes me that you are able to have such a talented cast. Every actor , always giving 100 percent. I loved it!!! Jayne S, Guelph
It was awesome!! The singing and dancing was amazing! Kudos to the whole cast! Elizabeth J, Hanover
Amazing in every way Desmond N, Woodstock
The energy of the actors, the costuming and sets were all amazing! Anne W, kitchener
It was a rousing upbeat and hilarious show while at the same time addressing a very real societal morale issue. The actors are very talented and their enthusiasm radiates and lights up the room. It was a fun afternoon filled with good music and lots of laughs. Kathy M, Waterloo
Fantastic Show! The singing, the dancing, the costumes, sets... everything about it was absolutely amazing. Go see this show before it closes!!! Susan M, Toronto
Enjoyed the show so much, we went home and purchased tickets for our son and his teen children. Dianne M, Wellesley
I absolutely loved this show! Not only the messages embedded in the story, but the music, the choreography, the actors! I felt such a connection with each of the major players. Barb C, Cambridge
The professional cast, exciting costuming, and dance numbers were upbeat and well-choreographed, and the singing was absolutely amazing. The sound was not a problem for me at all. (I wear hearing aids) The venue was quaint, our seats let us see the entire performance without any distractions. There was plenty of legroom. All staff we encountered were extremely helpful and very kind. We look forward to visiting again and enjoying the other Drayton venues! Sandi L, Fort Erie
A very entertaining and exciting production with an important message and featuring an extremely talented cast. Also a lot of fun!! Cathy R, Brantford
Loved it! Took my three girls and we all found it so relatable and so well done! We laughed, we cried, we clapped until our hands hurt!!! Penelope Sisk, Waterloo
Thoroughly enjoyed the show. Excellent cast selection - singers were amazing and the storyline is timely. I plan to go back to see it again.
Loved it! Beautiful voices & very funny.
An amazing show, covered every emotion, comedy, drama, and great acting, with music and acrobatics thrown in ! Really made you think ! ALAN C, KITCHENER
This show needs to be seen by everyone! Tanya M, Londesborough
BRAVO, what a fabulous show! The cast was wonderful. I laughed and I cried. Lisa E, Kitchener
WHAT A SHOW. THE DANCING, SINGING WAS WONDERFUL. JUST AMAZING SHOW. Mary Jane & Doug M., Cambridge
We absolutely loved it! Lots of dancing, singing, it kept us entertained for the whole show. The set and lighting was great. We have recommended it to others. We love going to see local theatre. I am in a wheelchair and I have always been provided with good and friendly help from the staff. Thanks to everyone! Marietta B, Kitchener
We just loved 'The Prom'-the heartwarming story, the cast, the humour, the music, the performances! Outstanding entertainment! Deborah W, WATERLOO
What a wonderful surprise! Fantastic talent, beautiful costumes, mind blowing set design. Funny, quick Witt, an emotional voyage; a true testament to the world we live in. This show has everything! Choreography was top notch Broadway! My husband and I will be talking about this production for a long time!! Thank you to absolutely everyone involved in making this show! Bravo brava. Michelle T., Mississauga
What an amazing performance! We loved the music, the dancing, the comedy, the performers and most of all the lesson. I would highly recommend The Prom! Amy D., Cambridge
Directed with heart and joy! Joanne W., Oshawa
I laughed, I cried... and ultimately, I felt the love, energy, joy, pride and passion coming off that stage in tidal waves. To the Cast, and especially the ensemble of "The Prom" - you moved me to tears. I want to come back, again and again. If you haven't got tickets yet - DO SO! Carrie H, Guelph
This show was great!! The cast is phenomenal, the staging gorgeous. I laughed, I cried. I was so happy to have seen this show. Annika Tupper is sensational as Emma. Adam D Brox, Mississauga
Thank you for telling this story. The cast was so talented and although there were certainly sad moments, the show left us filled with joy, hope, positivity, and wanting to see it again! My 80 year old mother and I loved it equally. Libby A, Richmond Hill
Fantastic performance..so much talent. Carol R, Stratford
Awesome show to see. The calibre of singing and dancing was at a high level. Funny in lots of parts but overall with a very important message. I would highly suggest you put this show in your list of have to see theatre this summer. Michel P, London
We thoroughly enjoyed The Prom! First thing I did the next day was encourage others in my family to go and see it!! Susan B, Brantford
Excellent show! Wonderful singing, dancing, acting - could not have been better. We thoroughly enjoyed it! Kathy L, Stratford
This was my absolute favourite Drayton production. Every cast member was absolutely amazing, the set was immaculate, the lighting was gorgeous and the choreography was beyond entertaining. I will be back to see it again and definitely recommend it to everyone! Taylor O, Cambridge
The Prom was a truly enjoyable, humorous, and poignant show that resonated with me as I am a Principal in a small, rural high school. The beautiful music and voices, along with the witty banter and comical relief, helped to balance the show with the heart-wrenching situation of the protagonist. The show was well cast, and incredible dance numbers helped to strengthen the show even more. Brent B, Elmira
Amazing! The sets were gorgeous and intricate, actors were fantastic and the costumes were out of this world.
Impeccable delivery from each character! The theatrical talent was second to none! Proof that comedy can teach! The energy in the theatre was palpable! Christiane W., Elmira
What an exceptional show! Cast was so talented, funny, great dance numbers! Go see it before its too late. What a great way to celebrate Pride!! Chris K, Kitchener
Just so much fun from beginning to end! A witty high energy romp that never lets up, and talent that rivals any other Ontario stage. Kelly McLean, Kitchener
Dancing & singing excellent! Thoroughly enjoyed the show
This show exceeded my expectations. Loved everything about it!! Shelley M, Welland
Great show! The lead was amazing with a voice to match. Loved the cast and choreography! Lots of laughter! So well done! Bravo! Barbara D, West Montrose
Amazing show-great story and really funny! Stellar cast!!!! A MUST SEE for sure!!!
Great show! Annika Tupper's voice is amazing! Amanda N, London
It was one of the best I've seen. The music was great and the actors were outstanding.
Loved the dancing and singing. Lots of energy. Well deserved standing ovation. Bob H, Waterloo
What an amazing show! Entertaining, relevant, funny and the cast are all so talented. Love you Barry and Emma. You portray amazing characters. Recommend this production of The Prom to anyone who loves music and comedy. Christine F, Sutton West
---
Meet The Artists
---
Resources
Drayton Entertainment is committed to creating safe spaces for our audience members and suggests the following local 2SLGBTQIA+ resources should you require support.
SPECTRUM is Waterloo Region's very first 2SLGBTQIA+/Rainbow community space that offers more than 30 different groups and activities each month, including: transgender peer support groups, games nights, SPECTRUM Prime for 2SLGBTQ+ adults 50+, and Rainbow Newcomers Connect. It serves, affirms, and supports the well-being of 2SLGBTQ+ people in Waterloo Region and welcomes all members of 2SLGBTQ+ communities, their family, friends, and allies. Visit the SPECTRUM website.
OK2BME is a set of supportive services for Two-Spirit, lesbian, gay, bisexual, trans, queer, intersex, asexual (2SLGBTQIA+) and questioning kids, teens, adults, and their families in Waterloo Region. Run by Camino Wellbeing + Mental Health, they offer confidential counseling (in person and online), OK2BME Youth Groups for individuals 12-18, as well as public education, consulting and training around 2SLGBTQIA+ issues. Visit the OK2BME website.
Pflag Canada is a national charitable organization with a local chapter, founded by parents who wished to help themselves and their family members understand and accept their LGBTQ2S children. The "coming-out" process can be a critical time for families. This support group for 2SLGBTQIA+ parents and parents with 2SLGBTQIA+ children can help. Visit pflagcanada.ca or reach out to the Waterloo Wellington Perth chapter through their Facebook page.
You May Also Like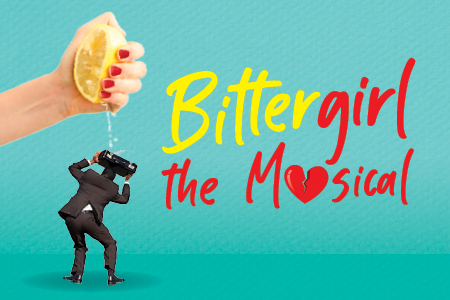 "THE PROM" is presented through special arrangement with and all authorized performance materials are supplied by Theatrical Rights Worldwide. 1180 Avenue of the Americas. Suite 640. New York, NY 10036. www.theatricalrights.com