Anchored by the extraordinary talents of fiddler and showman Jesse Grandmont, Fiddler on the Loose is a gregarious musical variety show that is sure to raise the roof! With its stirring blend of music, dancing, comedy, and of course, fantastic fiddling, this lively revue features over 60 songs running the gamut of genres from country and bluegrass to Celtic, classical, pop, and more.
The eclectic song list moves seamlessly through memorable tunes like "Dust in the Wind," "Devil Went Down to Georgia," "Snowbird," "Misty," "Take Me Home, Country Roads," "Orange Blossom Special," "King of the Road," and many, many more. Don't miss this high-energy musical extravaganza, but be warned – this show may contain scenes of gratuitous violins!
Audience Recommendation: Recommended for ages 5 and up. There is no official rating system for live theatre. We encourage you to use your judgment based on your child's age and maturity level.
Running Time: 2 hours and 30 minutes, including one 20 minute intermission.

Reviews
A wonderful show full of energy and beautiful music performed by very talented entertainers. Margaret H, Thornton
This show was amazing! High-energy, totally positive, it was just awesome. Full of fun and music and laughter. Great night! Bart S, Innisfil
Absolutely fantastic. Incredible talent, great vibes among performers, plus variety. Donald M, Barrie
An amazing show. Totally different than other fiddle/dance shows we have been to. The talent and skills of your troupe were amazing. The varied genra of music covered all the bases. It was loose but you also addressed the roof. Well done!! Wim M, Huntsville
What an action-packed, fabulous performance! Every member of the cast were so talented and the dynamics between them was electric. Such a fun afternoon. Kajhilda G, Victoria Harbour
Awesome talent. High energy. Loved it. Reford S, Severn
What an awesome show! Such amazing talent. We loved it! Patricia R, Barrie
One of the best shows I have seen. I went twice and would go a third. A terrific display of talent Claire W, Minesing
Simply superb!!! Clever use of multi-level stage perches; non-stop timely choreographed movement; instrumental excellence of the highest calibre; beautiful singing from base to the top of the scale!!! Very inventive to be able to create and present such a variety of genres in an all-encompassing show with an unusual collection of instruments being so capably played in a non-orchestral setting. One of the best-ever shows created and presented via the Drayton Theatre group. We are very fortunate to have such talent on display so close to home at King's Wharf. Earl B, Midland
Great show had everything James H, Washago
I would give it a 10! That is from my husband as well. Excellent! Carol A B, Innisfil
Wonderfully done! The perfect blend of Violin/Fiddle music across all genres. My toes were tapping the whole time. Charlene M, Port McNicoll
Absolutely fabulous show, wonderfully entertaining! Terri T, Barrie
The best show we have seen this season. High energy, excellent musical score, very professional delivery. Highly recommend! Donna M, Teeswater
Amazing show! Loved every minute! Super talented group of artists. Cindy C, Everett
The best show we've seen in years. Especially impressive was the staging. Lots of movement, lighting was superb, and of course the music was sooo excellent. The inclusion of various rock themes, though subtle, was a delight to hear. Throw a Queen tune in the mix. Highly recommended. Jim K, Nottawa
Everything about this show is outstanding. My 5th time! Loved it just as much as the first time. Roland S, Newmarket
Absolutely amazing, high-energy performance by 9 incredibly talented artists. Enjoyed it twice in the same week! Don't miss this one. Kris T, Midland
This was an incredible show. Very talented musicians, funny, and great singers. We continue to be impressed by the quality of the entertainment at this theatre! Paul J, Collingwood
Fabulous! Every artist was stupendous and could carry a show on his/her own. Great talents. Haven't seen shows this good in Toronto. Good value. We'll be back often! Sheila K, Stouffville
We went with another couple and this was the second time we saw it. First time was four years ago. We loved it as much this time as there were enough differences between the two shows. It was sooo amazingly entertaining. The music and the pace was amazing. The show had a good mix of genres. We absolutely loved it. Jack D, St. Catharines
Excellent performance. Very talented group of performers. Gail MS, Coldwater
Excellent show. Very entertaining, great for all ages. Would highly recommend! Sandra W, Penetanguishene
Amazing energy and musicianship...can't fault anything. Just loved the professionalism of the cast and their ability to mix emotion, humour and great music. Steve H, Penetanguishene
My daughter (43), Mother-in-law (90) and I absolutely loved it. We wish that there were more shows each season to go to. Sharon T, Penetanguishene
Incredible staging, choreography, choice of music, comedic timing, energy, and talent! This show is Broadway-worthy and yet here it is at our beautiful Georgian Bay! We left the theatre singing and dancing our way to the parking lot and home! Sonia K, Tiny
Thought it was wonderful, nothing like I expected. And the trolley: great idea, since my mom can't walk far. Great day all way around. Brenda R, Oro Medonte
An absolutely amazing performance by a cast of incredibly talented musicians! Such an entertaining, lively and enjoyable show! It was recommended to me and I will highly recommend it as well! Joan R, Barrie
Absolutely loved this! The entertainers are talented, funny, sensitive, always considerate of the audience. Monique V, Barrie
Lively, varied genres, and the individual cast members - as expected - were highly talented, and as a group they were superior. I would definitely watch Fiddler again. Marty T, Tiny
Loved the show! Amazing talent from all the performers. It was just the best!!!! Will highly recommend going to see it. Ralph D, Barrie
Outstanding talent and production for such a small venue. Mirvish-level entertainment in a movie theatre sized setting. Was totally blown away by the multi-talented cast. Not a weak performer on the stage. Highly recommended. Don M, Ottawa
Such a wonderful time celebrating fantastic music! All cast members had ++ energy and were so talented! A must see! Karen M, Barrie
Fiddler on the Loose is an amazing production! The performers are extremely talented and entertaining. I would highly recommend it for anyone aged 12+. Helen T, Penetanguishene
Love it! It was one of the best shows that I have seen. Performers are so talented. Lavinia M, Penetanguishene
Wow, what an amazing experience. Steve D, Penetanguishene
It was amazing! Lots of fun for the whole family. Necole S, Alliston
Saw the show yesterday evening and it was absolutely amazing. The cast was fantastic and so talented. The music was sensational and so good. Great variety of songs and styles. The interaction with the audience was great. Amazing show. Cassie A, Midland
Excellent music, production, and presentation. Broad range of Fiddle genre. Brian W, Severn
Absolutely amazing entertainment. The cast was amazingly talented. Would certainly see it again. Don & Joan R, Penetnguishene
An extremely talented group of musicians put on a high-energy performance. The program was packed with a huge variety of tunes that spanned every conceivable musical genre crafted into beautiful arrangements. The unique talents of the performers were highlighted throughout, making the evening fly by. The only disappointment was that the show ended. I could have listened to these folks for hours more. In fact, we liked it so much we returned for a second dose! Well worth the price of admission and would highly recommend. Gerry F, Calgary
The show was fabulous! Very entertaining and engaging. The audience loved it! I particularly liked that we got to see all the performers showcase their skills. Every one of them was fantastic! Joan O, Collingwood
Absolutely amazing! Incredibly talented performers. Thank you for a terrific evening!! What a gorgeous venue to see this show in and all of the folks there are so kind and helpful! Go see this show, you won't be disappointed! Lori W, Stayner
Was not sure what to expect but was totally happy with the great music, and entertainment along with it. What talented entertainers. The third enjoyable Drayton Production for us this summer. Jim H, Penetanguishene
We loved this show! There's such energy and joy from the whole cast, who perform a wide range of wonderful musical genres. Highly recommend you see this show!!! Special shout-out to Elena Howard Scott who really shines. Adrianne P, Toronto
What a wonderful show. Brilliant musicians, singing, dancing, high-energy. One of the best we have ever seen at Drayton Entertainment. Diane E, Collingwood
Very lively and entertaining. Talented and funny, too. Mary Lyn B, Tiny
Absolutely incredible - such a talented group of artists! I can't imagine anyone not loving this show. I want to take my whole family back! Lisa B, Elmvale
Fabulous music and fiddle playing; great dancing and choreography. Cherilyn S, Newmarket
Fiddler on the Loose is a must see! I thoroughly enjoyed it all! The talent on stage was outstanding! It was a fantastic, fun-filled, foot stomping, fiddling good time! Lindsay R, Minesing
This was the best show my wife and I have ever seen. The musical, singing, dancing and performing talents were absolutely outstanding. We would highly recommend this show to anyone. Gary N, Oshawa
Fantastic show! Such talent on stage! Has appeal for everyone and anyone. You leave feeling very happy to have gone! Nancy K, Stayner
This show was absolutely wonderful! Amazing talent from every performer, and beautiful harmonies. I loved especially "Wild Mountain Thyme", which brought tears to my eyes, and, of course, the final number was unbelievably well done - what skill!! The choreography was also impressive, and even the numbers that had no dancing were beautifully staged. I would definitely recommend this show as this was the best musical variety show I have ever seen! Tracy L, Brantford
Prepare to smile through the entire show. Every single player is exceptionally talented. Robin M, Parry Sound
Unbelievable talent on the King's Wharf stage. A truly enjoyable evening!!!! Tamara M, Midhurst
I never cease to be amazed at the amazing talent of the Drayton entertainers. Fiddler on the Loose was a wonderful show that was very professional. The energy of these 9 performers had me worn out watching them and is second to none. All of them have many talents and use them so well. We have never been disappointed by any of the shows that we have seen this year or other times before now. Loved Buddy Holly Story as well. Thank you to Alex Mustakas for your foresight of Drayton, to the promoters, the management and the entertainers. You are to be congratulated on being such a wonderful and brilliant company. Pat C, Midland
Loved it. The talent was amazing. Would definitely recommend it. Marg M, Midland
The energy, the talent, the entire performance from all of the talented musicians was AMAZING! They are entertaining, funny, have beautiful voices and gave us an AWESOME performance. I would see them again and again and again! Thank you for a wonderful evening. Therese S, Penetanguishene
Wonderful show! Great energy!! The cast is so talented in fiddling, singing and dancing!!! Great for the whole family! Carol N, Barrie
Excellent...super talented cast. Gloria K, Innisfil
We were anticipating a play. As it turns out the variety show was amazing! The talent was beyond great. We can't say enough. This show could play anywhere and charge anything and everyone would leave satisfied! The venue was super clean and the bay was breathtaking. One of the best experiences. Thank you. Eric S, Barrie
Fantastic Show! What an entertainer, as were all the members of the cast. Music was great and high energy. Everyone on stage appeared to love what they were doing and all were very talented. Karen M, Victoria Harbour
Fantastic show!! Sylvia F, Alliston
5 Stars x2. Fantastic show! Fantastic singers, violinists, dancers and comedians. Would not have missed it for a thousand dollars!!!! The show should go around the world for everyone to see!!!! Sheila A, Wasaga Beach
What an excellent show and such a talented cast. Loved every minute. So much variety, a little bit for every taste. Highly recommend. Donna E, Tiny
An awesome night showcasing amazing talent. The variety of music was outstanding. We expected a much larger cast and were surprised so much could be done with so few of you. You knocked it over the roof and out of the park. Robert B, Harrow
Absolutely loved this show! I would highly recommend it to anyone who loves music! The variety of genres was wonderful! Mary T, Gravenhurst
All the performers were excellent, their movements so precise. Excellent show. Marilyn B, Orillia
Excellent show! Every cast member is extremely talented! Covers a lot of genres of music mixed and combined with some very funny comedy bits! Loved it! Rhonda D, Niagara Falls
Fantastic show! Would never have thought the fiddle could be so entertaining.. Super talented cast!!! Nancy S, Collingwood
Great show, 2nd time we'd seen it. Just as good second time. Great family show. Helem F, Barrie
Absolutely perfect show! Monique P, Victoria Harbour
Show absolutely amazing, standing ovation. Robert D & Carolyn A, Innisfil
Great show, wonderful music, talented young people. Only negative is the sound. Too loud! Jeanette H, Midland
Exceptional!!!!! Most entertaining! Loved it! Jean K, Elmira
We LOVED it! We brought our 8 and 10 year old kids and they loved it too. The talent is incredible as is their obvious passion for what they do. The whole cast was outstanding and multitalented. We didn't want it to end! Pip P, Midland
Absolutely loved the show. Amazingly talented performers. We'd all highly recommend it. Annel H, Barrie
The show was awesome. Very talented performers. I'd see this again! Sheri K, Toronto
A totally amazing show. Nine of the most talented people I have ever seen. It is a show for all ages and for anyone that enjoys a variety of music and sensational performances. I would love to see it again. Jane B, Barrie
Excellent show! So talented and energetic. Wonderful choices and variety! Thank you. Donna A, Coldwater
Best show ever. The cast was amazing. Would see it again. Sharon A, Penetang
This was an absolutely amazing performance. The energy and enthusiasm of the performers was infectious. Their musical abilities were first class. Our group of 6 thought it was an outstanding show. Mary M, Wingham
Best ever seen!!! Outstanding .. telling everyone Pat A, Aurora
Absolutely loved it! The performers were amazingly talented. Enjoyed the wide diversity of music, dancing and comedic skills. The fact that the performers could play many different musical instruments was an impressive surprise. Would go again! Debbie N, Collingwood
Wonderfully talented musicians/singers! Loved the Fiddler on The ROOF medley as well. Terrific venue. Will definitely come back to future shows. Mark F, Mississauga
Best show I've seen in a long time! Beautiful music, amazing voices, great dancing, had the audience very involved, included a touch of humour here and there, overall a fantastic atmosphere and performance by all! Thank you. Cecilia B, Barrie
Absolutely wonderful, so much fun. Jeanne A, Wasaga Beach
I have seen many shows in my 76 years including Phantom, Cats, and, yes, Fiddler, many in Toronto; but this was the best show I have ever seen. So much talent choreographed with amazing skill. I laughed and I cried a couple of times. Craig R, Owen Sound
Great entertainment! The best show I have ever seen!! Nikki L, Orillia
Amazing! So much talent packed into one show. I must see. Janine F, Midland
Incredible talented cast of performers! Loved the different types of music, the dancing and singing. It's such a fun show!!! Loved every minute of it! Would love to go and see it again! Thank you King's Wharf Theatre for bringing it to the stage this Summer! Loriann G, Stoney Creek
LOVED, LOVED THE SHOW! WE SAW THE SHOW ON SATURDAY AND THEN AGAIN ON SUNDAY. THE BEST EVER. Mary Jane & Doug M, Cambridge
This was an outstanding production and one of our favorite shows. The cast was extremely talented and versatile and shared their love of performing with a packed audience who certainly showed their appreciation at the finale. Sefi H, Midland
The BEST show I have ever seen with Drayton Entertainment!!!! The Cast was fantastic, the music was GREAT, and the design of the production was TOP NOTCH!!!! The show was interactive with the audience, and fully involved EVERY CAST MEMBER!!! WELL DONE!!!!!! Richard C, Orillia
The show was entertaining from start to finish. The entire cast is soooo talented. The production was flawless from the set, the acting, the music, the dancing/choreography, the singing, I could go on. Great show for all ages. Don't miss out on this production!! Vanessa B, Mississauga
Great variety. Anita J, Penetang
It was amazing! The amount of talent was unbelievable. Can't say enough about this production. Kudos to everyone involved! Mary Ann G, Orillia
Loved the show. Great music, great wit and such wonderful musicians. Definitely worth going to see! Susan B, Midland
I brought my adult children to the show and they loved it as much as I did. Great talent!!! It brought back memories for me of my family gatherings with fiddles, spoons and guitars. Thank you so much!! Deanne L, Victoria Harbour
Loved the show! Great music from every possible genre. Terrific production delivered by an impossibly energetic, talented and professional cast! Ken S, Toronto
Tremendous presentation. The performers are very versatile and extremely talented. Super show that many people would enjoy. A great way to spend time viewing a very talented troupe of artists. Thank-you! Pat M, Barrie
What a streak. The Prom, Carol King, Buddy Holly and now Fiddler on the Loose. We were expecting to be entertained but we were blown away. What energy, talent, professionalism and skill. Another 5 star event. Jesse and teams rendition of Hallelujah is comparable to what I consider to be the gold standard - KD Langs. Thank you Drayton. Keep it up. We'll keep coming. Rick M, Alliston
Excellent show. Very impressed with the musical talent of each performer. The bonus was they had multiple talents! Incredible. Our plan is to see it again before the run is over. Cindy H, Tiny
Great show, very talented cast, enjoyed every minute. Ross S, Barrie
I have been to a lot of live shows over the last 50 years and Fiddler on the Loose was by far one of the best! The talent, the enthusiasm, the diversity and the energy radiated by every one of the cast was phenomenal. I have already purchased tickets to see it again - this time taking my 92 year old mother. And the King's Wharf Theatre is a beautiful venue. Well done everyone! 10 STARS Sandy E, Parry Sound
A great afternoon of music. The instrumentals/voices were awesome. Talented crew. Ruth S, Oro Medonte
Excellent performance, a very talented cast. Dave M, Midland
That was such an awesome experience! All members are extremely talented. There wasn't a dull moment the whole show with such variety. A powerful performance and a must see! Lori N, Collingwood
Out of this world fantastic! The level of talent and incredible energy was infectious. This is a must see show. It was worth the drive up north! Karen M, Toronto
Fantastic show. What a talented cast! Karen M, Toronto
One of the best theatre experiences of my life! (I'm 76). Extraordinary talent and content. Every moment was dynamic and unforgettable! Nancy K, Toronto
Thoroughly enjoyed, very well done!! Merv W, Tiny
Loved it! So entertaining! Carol P, Midland
Top notch! High energy! Spirit Lifting! Amazing Talent! Great variety and loved the fact that the spotlight was shared! Go see it! Gail B, Tiny
We loved the show, so energetic and so much talent. Beautiful setting for an evening out. Muriel H, Meaford
Excellent show!! Music was amazing! Humour was great! Recommend it to everyone! Jane L, Brechin
This is an incredible production. The performers and the music are phenomenal. I did not know that the fiddle or violin was such a versatile and amazing musical instrument. The performers show their outstanding talents with a variety of musical instruments and superb performing. Brian A, Barrie
High energy. Musicians top notch. Lead even said goodbye to audience as they filed out of theater. Dawn T, Oro Medonte
What a fantastic show! We enjoyed every minute. These talented and energetic musicians put on a show like no other. Valerie M, Orangeville
Fabulous. A Must see! Thanks for the sensational evening. Emma D, Kitchener
Absolutely loved every minute of the show. Definitely one of the very best shows I've seen, ever! Perfect venue for it, too. Larry S, Kitchener
Fabulous. Anne R, Penetanguishene
One of the very best shows we have seen. Johnnie R, Orillia
Amazing show. Very talented. Great song selection. Fun Humour. Best show I've seen in a long time. Wendy H, Barrie
One of the best shows I have seen. It was lively. The cast is very talented. The violin is such an amazing instrument. The breadth of music they played was spectacular. They played some of my favourite country classical and rock songs. Muriel M, Tiny
Excellent show with sooooo much talent. Loved it. Jo G, Midland
Outstanding performance! The entire cast was superb --- I was wishing all our friends and family could see it! More, more, more!!! Bonnie C, Tiny
Fiddler on the Loose was fabulous, as was The Buddy Holly Story. Linda H, Barrie
My gal and I loved it. Fast, upbeat, and emotional all in 1 afternoon. Many songs touched our hearts. What a wonderful afternoon. Thanks! John L, Barrie
Brought my in-laws and we all very much enjoyed the show. Very talented and entertaining! Yvette K, Penetanguishene
This is a wonderful showcase of talent! Amazingly entertaining, energetic from beginning to end with material that addresses every musical taste. I loved it because it connects the Canadian heritage of fiddling to all the genres of music. The show was beautifully crafted and presented. A must see! Hilary B, Tiny
I absolutely loved this performance for so many reasons: - incredible talent of each and every member of the team that participated in this performance, as this show was beyond my expectations and my experience attending theatrical performances over the years. - pace - everyone near me was glued to what was happening on stage and I believe this was happening in every row. - my husband and I have attended shows at the Mirvish theatre, Stratford Festival (Spamalot and King Lear this year) for decades, and this performance certainly was at the top of our list of performances we have attended. - I am having trouble finding all the superlatives to commend you for this amazing show (no one left early) and I look forward to having the pleasure of attending future shows created and performed by your team. Lorraine B, Bolton
Loved it! Melissa L, Honey Harbour
Loved the idea so I bought tickets and went last week with a friend. Loved it so much, bought tickets for yesterday with my hubby and loved it even more. A great group that literally bounces off each other. The variety is fabulous and there was only one tune I did not know...something by Merle Haggard. Linda R, Tiny
Excellent show, the talent in that show was amazing. Marjorie De W, Wasaga Beach
My cousins and I absolutely loved the show. The talent was fabulous, the music was superb and the comedy added great entertainment to the show. I'd see it again! Helene H, Kitchener
Another Great Show by Drayton. The Entertainers were fantastic in their roles and so multi talented in all of them! Fred B, Kitchener
Wonderful, wonderful show. Loved it to bits. Gladys F, Oro-Medonte
Quality of talent is excellent. Duration of the performance was in keeping with ticket price. Shirley H, Bracebridge
Amazing talent. Staging was excellent. The cast moved seamlessly around the stage so that the audience got a variety of views. Each performer was highlighted and showcased beautifully. The choices of music pieces and the way they were presented was well done. Choreography was excellent. The energy was contagious. Highly recommend this to anyone. Thank you for the opportunity to see this show. Bev and Ray H, Waubaushene
This was an amazing show highlighting the young people's various talents. We thoroughly enjoyed the show. Many thanks to Drayton for another fantastic experience! Lynda E H, Coldwater
I went to Fiddler on the Loose knowing I would enjoy the music, not so sure about my 14 year old granddaughter. Fiddler on the Loose was amazing! The talent outstanding! Entertaining from start to finish! In my granddaughter's words "That was hot!" Thank you so much for a wonderful day. Nancy G, Waubaushene
Entertaining from beginning to end. The last song blew me away with what they snuck into it. I came with friends today, loved the show, so here I am online now tonight, buying tickets to take my husband. Thanks for a great birthday celebration today. Sandy K, Orillia
Outstanding! We are going to see it once again. Rita-Jean B, Penetanguishene
Absolutely fabulous, toe tapping from the first moment. Brilliant fiddling, singing, dancing great comedy. Very talented artists. Thanks, I truly enjoyed the performance. Helen H, Barrie
Phenomenal Show! Incredible Talent!! Am highly recommending this show to everyone! Monica P, Barrie
Exceptional talent, well done! Cynthia B, Midland
Sensational show, spectacular talent, spanning the full range of fiddler music from country and western to Broadway to Jazz to classical to klezmer. Exceeded all expectations. Anne G, Toronto
If I could give it more than 5 stars, I would! One of the BEST stage performances I have seen! Such talent - not only playing the fiddle with excellence and energy but singing with a beautiful blending of voices while playing the fiddle as well as a number of other instruments. I loved their choice of songs and the variety of tempo which kept my attention at all times. We left the theatre smiling and feeling energized! Judy L, Collingwood
Absolutely fabulous and very entertaining. Such talented musicians! Heather B, Blue Mountains
Very gifted musicians and entertainers. Too much to take in, I'll have to see it a few times! Al H, Brockton
As a frequent theatre goer, never have I seen such talent in a show. It covered all genre of music and left me wanting more. There have to be some very proud parents who's daughters and sons are such accomplished musicians, singers and dancers. I'm so glad I chose this production to attend. Anita W, Collingwood
Great energy, great talent. Loved it. Definitely brought the roof down! Mary-Jane D, Barrie
Excellent show! Nice and surprising selection of songs. Performers are all very talented. Would see it a second time if I could! Chantal N, Penetanguishene
This was a fantastic show full of energy and great music. I, as a music teacher, appreciated the hard work and the talent that it took to put on a fantastic show. So glad I came. It made my week! Mary Darlene S, Phelpston
Terrific variety of songs and music. I bought these tickets as my spouse is partial to fiddling, and he enjoyed every minute. The cast was enthusiastic, and their choreography superb! Donna T, RR1 Hillsdale
Amazing show from beginning to end! So much talent on that stage! Highly recommend. Thoroughly enjoyed the show. Andrea B, Tiny
A very entertaining show to go along with excellent fiddle/violin playing. All of the musicians were excellent. A most enjoyable show. I will have no regrets seeing it again. Michael P, Toronto
Spectacular!!!! Amazing talent! Robin B, Barrie
Fantastic show, enjoyed it so much I went second time. Jana U, Barrie
We drove from Port Hope to see this show and were not disappointed. From beginning to end it was so entertaining. The time passed so quickly we were sorry it was all over before we knew it. So good we would try and go again. Great professional cast and very well put together. Something for everybody. Eric B, Port Hope
Great show! I just expected lots of down east fiddle music but the show was much more varied than that! All the performers were so talented! Thanx! Richard S, Oro Medonte
Great variety of music. Ginny S, Hillsdale
Amazing show. I came out not really knowing what to expect. So much talent in these 9 performers. Would see again! Barb D, Penetanguishene
This show was a surprise. We didn't know what to expect and were overwhelmed with the musical talents of all nine performers. The music arrangements flowed seamlessly across a wide array of genres and eras and the touches of humour and personal interactions kept the audience involved. Bravo! Helen R, Barrie
This show was absolutely mesmerising! The level of talent showcased in this production was top notch. Jesse Grandmont had such high level energy and a charismatic personality. The whole ensemble was so impressive and entertaining. I have recommended this show to all my friends and I would love to see it again! The standing ovation was well deserved. Jan P, Midland
Just great entertainment. Thank you. Roy S, Huntsville
Excellent performance, everything was fantastic; couldn't ask for better entertainment. Victor V, Tiny
A fantastic show. All the performers were very talented. Every number performed was great but it just kept getting better. Leonard Cohen's Hallelujah was so good I thought it was the last number but then The Devil Went Down to Georgia was performed as the last number. I was hoping it would be in the show and it was so well done it was a fitting last number. Thank you to all who made this show possible. Margaret T, Kitchener
Great entertainment from beginning to end. Total cast all multi talented. Highly recommend it to all. Clara P, Penetanguishene
We loved the show! The musicians were multi talented, great voices and dancing. The comedy skit was a hoot! Ann P, Newmarket
The entire cast was excellent. Their voice ranges and abilities to deliver were exceptional. We were impressed by the vast variety of musical genres. All around wonderful show!!! Kathy K, Bracebridge
Fantastic show. Great talent. A good feeling show. I've played drums and percussion for Drayton in the past and all your shows are top notch. Not quite sure what we were expecting and the five people in our group totally enjoyed the show. Such variety. The voices. The Irish dancing. The total involvement of singers / violinists and the band. Wonderful. Thank you. Lorne G, Midland
I recently had the pleasure of attending this show and it was one of the best! It was a captivating mix of different genres of popular music, ranging from country to rock and more. The musicians were incredibly talented and the energy in the room was infectious. Every song was unique and incredibly entertaining. I will definitely be taking friends to see it! The show was truly spectacular and I would highly recommend it to anyone looking for a great night out! Alain M, Tiny
Such a talented cast! I was not sure what to expect, and I was delighted by the performance. I would highly recommend this to any music lover! Carey M, Tiny
What an amazing show and far superior to anything you might expect. Not one man fiddling, but an entire crew of exceptionally talented individuals. This show will literally make your summer! Gill W, Springwater
Very energizing and very well performed. We have not seen a bad performance at Drayton Entertainment. All performances were very entertaining and professional. Alex H, St Marys
This is a must see performance! My family loved everything about this. All of the nine performers are so incredibly talented and so enjoyable to watch. It was a stunning display of musical delight and entertaining brilliance! John W, Barrie
Absolutely outstanding performance. Such incredible talent. I was so sad when the show was over. Great instrumental talent, wonderful personalities, great vocals, wonderful coverage of different genres of music. You must see this show!!!!!! Gabriella C, Penetanguishene
It was an amazing show!! Everyone in the audience was tapping their shoes to all the tunes!! The cast was superior!! It is a show for the entire family. My Down Syndrome daughter was absolutely in love with the show!! It is one that I would definitely attend again!! Darlene B, Midland
Spectacular show! Thoroughly enjoyed that every member of the cast was showcased and all would receive a rating of 10! Would definitely see the show again...well worth the drive to Penetanguishene. Shelley A, Huntsville
Tremendously entertaining musical - loved the music, the tap dancing, and some good humour as well. Highly recommend for anyone looking to go out for a great evening of fiddle playing fun. Excellent cast of 9 highly talented musicians/dancers. Gord S, Tiny
We are so glad we had the opportunity to witness the incredible talent at Friday night's performance of Fiddler on the Loose. An amazing evening of entertainment that gave us goosebumps. An outstanding show from beginning to end! Tracy M, Tiny
Loved it !! Peter K, Listowel
My wife Janet and I have been members of Drayton Entertainment for 10 years now. We have enjoyed every single production and we attend at least 2 per summer. When we saw Fiddler on the Loose was coming to King's Wharf we had to take our daughter and her kiddos to see this. We all had a super time and the cast was amazing. Keep up the great work and we can hardly wait for next year. Nick and Janet Nick T, Wasaga Beach
Great selection of music and amazing talent, both instrumental and vocal. Joyce B, Midland
A bit slow at the beginning but otherwise, the pace stepped up and it was total entertainment! Highly recommend it! Carolyn O, Penetang
Amazing performance! Performers were outstanding! We will definitely be back again! Char V, Midhurst
Fantastic entertainment! Great mix of genres of music. I highly recommend seeing this show. Paul M, Barrie
Fabulous show! Something for everyone. Even my 10 year daughter was singing along to most of the songs. A very talented group! Rebecca R, Waubaushene
This was an awesome show for all music genres. We are so glad we went. It is so awesome to be together for this quality of show. We both left feeling enriched by the quality of the musicians and show. The best one yet!!! Brian M, Thornbury
What an amazing performance. The talent of these performers is outstanding. Will definitely see them again and again. Thank you. Sara E, Edenvale
Saw Fiddler on The Loose last night. We went with another couple, we all agreed it was fabulous. So much talent from all the cast, playing multiple instruments, singing, dancing, acting. It was so entertaining, feet were stomping all around us. To the cast and production crew, good job, well done! Barbara M, Tiny
What a wonderful show!!! I wasn't sure what to expect but we were blown away by the talent of each and every musician. It was fun to watch and the music was top-notch. Something for everyone, even a little comedy thrown in here and there which added to the fun. Drayton Entertainment never ceases to impress! Thank you also for making it affordable. Kathy F, Cannington
Fabulous show! Gary P, Tiny
The show was great and the actors/musicians were extremely talented. The venue is wonderful. The only reason I didn't give it five stars was because the music was very loud and overwhelming for this small venue some of the time. It was painful, took away from the show and muddied the musician's performances. Lynn G, Oro-Medonte
Best show I have ever seen! Such a talented group of performers! Absolutely amazing!! Highly recommended! 5 star performance! Debbie R, Midland
Jesse's positive, infectious energy and love of the music he is performing, as well as the genuine emotion he feels when sharing these songs with his audience, make for a top-notch show! A stellar cast as well! Jeanette B, Cambridge
High energy well-choreographed show. Lots of jokes. Really enjoyable familiar music...loved it. Sue C, Penetanguishene
Great show. We both enjoyed a perfect evening. Thanks to the performers Michel G., Tiny
What a great evening of entertainment! Ran the gamut from country to jazz to rock to classical, a little bit of "Fiddler on the Roof", and some funny bits along the way. If you have not yet purchased tickets for this show, DO NOT WAIT! It is one of the best live musical shows I have seen in quite a while and with over two hours of entertainment, you are definitely getting your money's worth! Martin M, Midland
So much fun! Great group of very talented folks! Love the interaction! Patricia V, Tiny
Fabulous show with the greatest music, vocals and dancing! A must see!! Marilyn B, Midland
An amazing show with such a tremendously talented cast - so well done - have been to a lot of theatre performances- one of the very best - I dont know what else to say!!!! Kim M K, Coldwater
Fiddler on the Loose is a fantastic production! The performers are absolutely amazing and talented beyond belief. You will not be able to sit still and be prepared to sing your hearts out! They had us laughing until we cried and at points, we were moved so much by the music it brought us to tears again. It is so obvious they love what they do, the smiles on their faces are infectious and it is a production I won't soon forget. This was one of the best shows I have been to! Paula J, TINY
Fabulous high energy show with multi-talented cast! Run to get tickets! Randy S, Barrie
Absolutely loved it! The best show we've seen by Drayton Entertainment. The talent of these nine performers is astounding! A must see! Thank you for such an inspiring evening. Sylvia and Gordon M., Tiny
Spectacular Show full of energy and such multi talented performers. I would highly recommend it. Nancy M, Victoria Harbour
Exceedingly talented performers in their own right. High energy; various genres. Loved it all. So glad there was step dancing as well. Voices are amazing. Lea is quite the comedian. Can't wait for the next show. Nancy C, Port Sydney
My 18 year old Son loved it! David R, Elmvale
The fabulous, fantastic, footloose fiddling had the audience spellbound and begging for more. The very talented musicians and dance numbers had something for everyone. A must see show Carol B, Tiny
Loved this show! The cast were very talented and the show had something for everyone !! Highly recommend it!! Monica Tirion, Collingwood
We loved the show. Very multi talented musicians. Couldnt ask for a better performance. Barbara W, Oakville, ON
Personally I was experiencing a challenging day and almost did not attend. It was certainly the right decision to go and be enlightened by this amazing performance. The performance was superb. At first you wonder how they could continue to captivate you with violin/fiddle music but that is exactly what happens. The genuine energy with the variety of music is amazing. Thinking I have to view again. Catherine M, Midland
Totally an amazing show. Wonderful talent. Excellent venue. JoAnne c, Orillia
Loved it! I was surprised because I was expecting a spin off of Fiddler on the Roof. This show was nothing like that at all! I loved all the singing, dancing, musicians and the fiddling. Great performance, well done. Barb H, Wyevale
This was amazing! Great music, lots of energy, thoroughly enjoyable! Lynne Z, Penetanguishene
An amazing performance. Loved every minute of it. Such talent. Pauline C, Port McNicoll
Great show, loved the music, the fiddle playing was awesome. Highly recommended. A must see, loved it. Kay C, Lisle
Excellent performance! Monique M, Tiny
One of the best performances my wife and I have seen. Paul R, Tiny
Loved the show! Joanne B, Kincardine
I am constantly amazed at the quality of the productions and performances at all of the Drayton Entertainment shows and venues I have attended. King's Wharf is closest to me so it's the one I attend the most. Fiddler on the Loose was no exception as the musicians, singers, dancers and comedians gave a first rate high energy evening of entertainment. I would highly recommend this show to others. Thank you so much for a lovely evening of fun! Elyse R, Midland
Brilliant, fun, energizing. Wayne & Brenda T, Oro-Medonte
High energy, spectacular performance. Would see it again! Talent galore. Beth D, Penetanguishene
Loved it. We expected the show to be a lot of just fiddle music, but it was beyond that and very, very entertaining. Jack H., Wasaga Beach
Amazing how multi talented each performer is (and energetic - wow). Thoroughly enjoyed the comedic bits as well that were dispersed throughout the show. Choice of songs and music was top notch. Jesse was well cast in his role as lead performer. Definitely a must see. Diane A, Midland
Was a fabulous performance. The best show I have seen in years! Gary S, Orillia
FABULOUS!!! Deborah B, Blue mountains
Absolutely amazing. Really enjoyed the show. Wonderful fiddle players and singers, dancers. So upbeat and definitely recommend it to anyone! Jan A, Midland
Excellent production! Music was Broadway quality, all artist were so multi talented. I had tears as some songs really hit home for me. Laughed a lot. Definitely a Wow show! I would highly recommend seeing this show and I would absolutely go see it again! Gail M, Penetanguishene
Loved it! Toe tapping delight. The whole crew was fabulous, the tap dancers phenomenal. Excellent performance done by all! Tina L, Penetang
Fiddler on the Loose was a Super Show! So enjoyed all the amazing talent! Sue S, Penetanguishene
It was amazing. And yes I have told all my friends. Faye S, Waubaushene
Really enjoyed the performance and was amazed at the performers talents. A & B G, Centre Wellington
Enjoyed the energy and talent. Have Enjoyed many shows at the opera house. Marlene H, Brechin
Loved it!! So talented!!! Michelle B, Penetanguishene
Jesse Grandmont is a violinist beyond compare. Amazing performance! Susan H, Port Seveen
This show was fantastic! A great variety of musical genres. Sooooo talented! Kept the audience entertained the entire show! Worth seeing a second time, would definitely recommend, and I have. Marilyn P, Orillia
It was the best show ever!! Ruth T, Barrie
A superb performance from talented artists. It was nice to see family members singing and sharing their musical talent together. Fast paced with fun choreography, it's over before you know it. Judith R, Innisfil
FANTASTIC ENTERTAINMENT! Had us clapping, stomping our feet and singing. The group has so much talent, all so unique. Thank you for a wonderful anniversary . Donna D, Barrie
The show was fantastic and the energy the players exhibited was amazing. Noticed the cast outside after the show talking to very happy customers.. Thank you. Sandra C, Mississauga
Great show, thoroughly enjoyed it. Theresa F, Coldwater
Fiddler on the Loose was spectacular!!!!! It was the best musical production we have ever seen!!!!! We thoroughly enjoyed our 65th wedding anniversary at the King's Wharf Theatre - thanks to everyone (especially John) for making our celebration so special!!!!! Ronald K, Barrie
Awesome! Loved the show. Such incredibly talented performers. Cathy S, Bracebridge
All performers were great! Kate W, Moorestown, NJ
Best performance I have ever seen. Music, dancing, singing, comedy - all were amazing! Ann Z, Midland
Fantastic Show. Think we may go again. Barbara S, Collingwood
All around great performance. Definitely letting people know about this production. Jim F, Midland
Joan and I just loved the show from start to finish. It was my first time at King's Wharf but have seen many shows at your other theatres before Covid 19. We cannot wait to see Joseph in August. We will be looking at the 2024 lineup to attend. Pauline D, Huntsville
"Fantastic and thoroughly enjoyable" sums it up nicely. Thomas R, Mississauga
High energy. Most entertaining show I've seen in years. Will see it again! Doug J, Grimsby
Once again, an excellent afternoon of awesome entertainment. The performers are putting their very best into this amazing show. Genia A, Innisfil
Fiddler on the Loose is a fantastic musical experience with outstanding musicians. The range, variety and quality of the music is some of the best that I have heard live. The energetic action on stage, the humourous interaction with the musicians and the audience as well as the simplicity of set design and excellent lighting effects make the whole experience one that leaves your feet tapping and hands clapping! Another outstanding Drayton Entertainment performance at King's Wharf Theatre in the Heart of Georgian Bay! Joe D, Penetanguishene
GREAT SHOW! Jim W, Wasaga Beach
Excellent show! The music was amazing and I could watch it again! Highly recommended! Theresa Y, Midland
Amazing. Professional. Great. Standing ovation. I'd go again!!. ML D, Mississauga
Excellent! Susan S, The Blue Mountains
Truly amazing show. Best show we have seen at King's Wharf Theatre. This is big city entertainment in a fantastic intimate venue. Bravo! Philip J, Etobicoke
---
Meet The Artists
Starring
The Company (in alphabetical order)
---
Company in Fiddler on the Loose, Drayton Entertainment, 2023 Season. Directed by David Hogan; Music Direction by Jesse Grandmont; Set and Costume Design by D2 Entertainment; Lighting Design by Lyle Franklin; Stage Manager Ashley Rees; Assistant Stage Manager Arlen Otten; Photography by David Delouchery.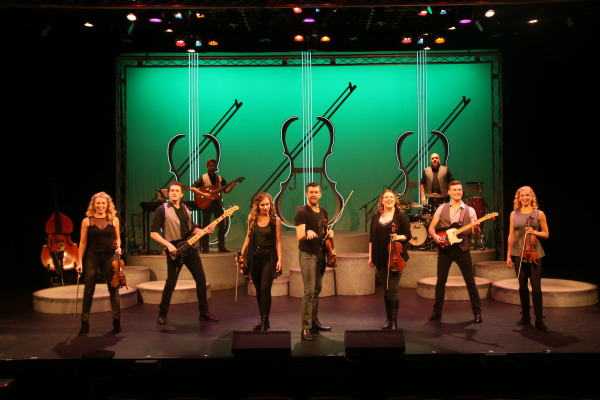 Company in Fiddler on the Loose, Drayton Entertainment, 2023 Season. Directed by David Hogan; Music Direction by Jesse Grandmont; Set and Costume Design by D2 Entertainment; Lighting Design by Lyle Franklin; Stage Manager Ashley Rees; Assistant Stage Manager Arlen Otten; Photography by David Delouchery.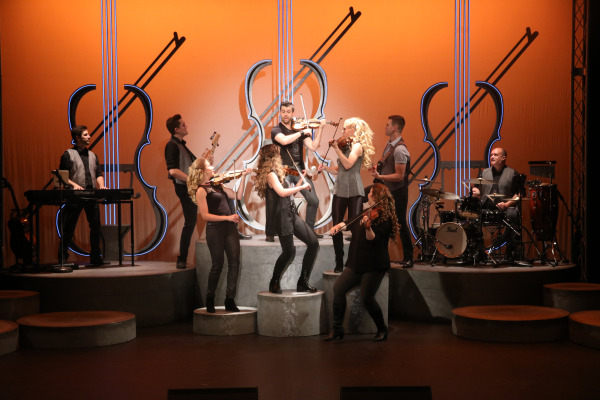 Sponsored By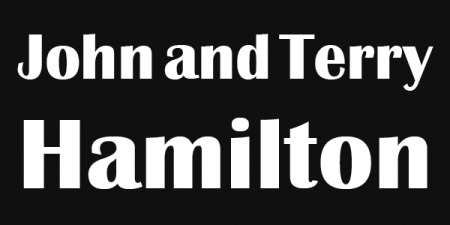 Production Sponsor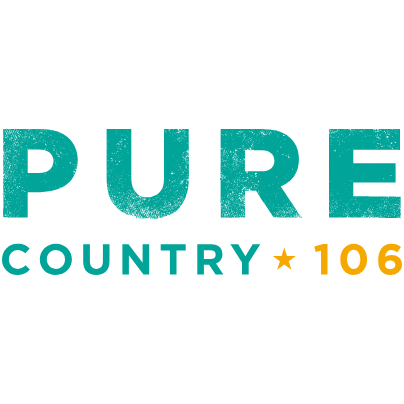 Design Sponsor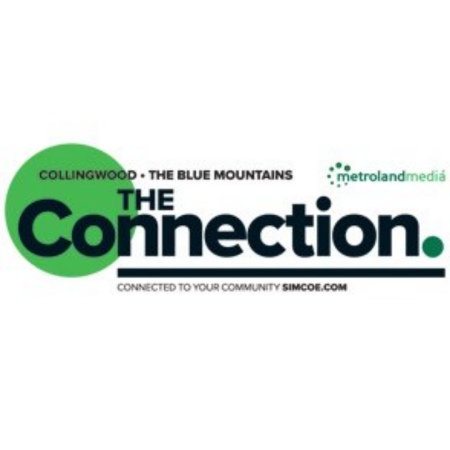 Media Sponsor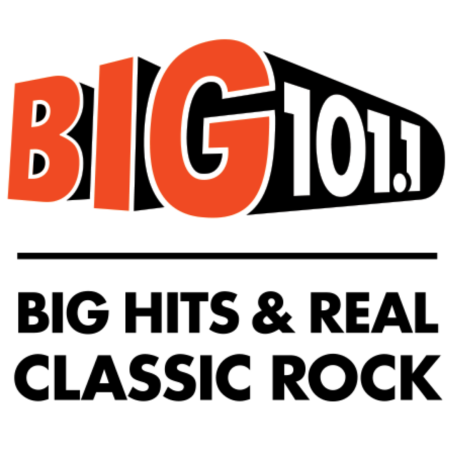 Media Sponsor